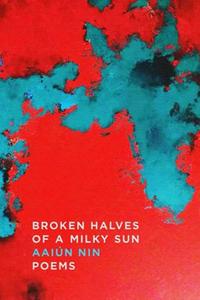 Broken Halves of a Milky Sun by Aaiún Nin (2/1/22)
With the emotional undertow of Ocean Vuong and the astute political observations of Natalie Diaz, a powerful international poetry debut exploring the effects of racism, war, religion and colonialism on the body and mind. Born in Angola and now living between Poland and Denmark, Nin speaks to the universal vulnerability of existence.

The Sex Lives of African Women by Nana Darkoa Sekyiamah (3/1/22)
A singular, subversive book that captures the rich tapestry of sex positivity among African women and is a monument to women's liberation and self-expression. Sekiyamah gathers testimonies from 30 women from the African diaspora and around the world, framing them with her own experience. In these confessional pages, women control their own bodies and pleasure, and assert their sexual power.

The Town of Babylon by Alejandro Varela (3/22/22)
A debut novel about domestic malaise and suburban decline, following Andrés, a gay Latinx professor, returning to his hometown for a twenty-year high school reunion. An examination of the essential nature of community in maintaining one's own health, The Town of Babylon is an intimate portrait of queer, racial, and class identity, a call to reevaluate the ties of societal bonds.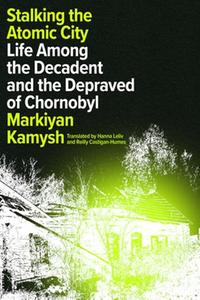 Stalking the Atomic City by Markiyan Kamysh, translated by Hannah Leliv and Reilly Costigan-Humes (4/5/22)
Like a real-life Trainspotting, a rare portrait of the dystopian reality that is Chornobyl today, and the marginalized people who now call the "Exclusion Zone" their home. Complete with a map and stunning personal photographs by the author, Stalking the Atomic City is a haunting account of what total autonomy could mean in our increasingly fractured world.

Golden Age by Wang Xiaobo, translated by Yan Yan (5/31/22)
Like Charles Bukowski or Jack Kerouac, Wang Xiaobo is a Chinese literary icon whose humorous and controversial work ruminates on a shifting China in the late 20th century. Xiaobo used the awkwardness of sex as a metaphor for all that occurred during the Cultural Revolution, placing Golden Age in the great pantheon of novels that argue against governmental control.

Trinity, Trinity, Trinity by Erika Kobayashi, translated by Brian Bergstrom (6/28/22)
A speculative literary thriller unpacking the implications of the past and continued effects of radiation, Trinity, Trinity, Trinity follows the lives of three generations of women connected by blood, history, and nuclear power as embodied by the relay torch from the 2020 Tokyo Olympics, a symbol of Prometheus's fire.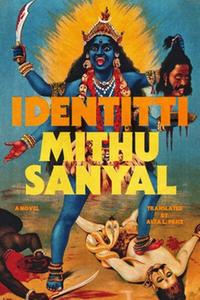 Identitti by Mithu Sanyal, translated by Alta Price (7/19/21)
An international bestseller, this satirical debut follows the unraveling of a German Indian student whose world is upended when she discovers that her beloved professor (who passed for Indian) is, in fact, white. A darkly comedic tour de force, Identitti showcases the outsized power of social media in the current debates about identity politics and the power of claiming your own voice.