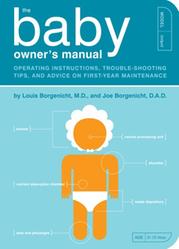 In 2003, The Baby Owner's Manual by Louis Borgenicht, M.D., and Joe Borgenicht became the first in an award-winning series that includes The Dog Owner's Manual, The Bride's Instruction Manual, and more. The Baby Owner's Manual was revised in 2012 and has sold more than 600,000 copies.
In 2008, Jokes Every Man Should Know by Don Steinberg was released, launching a top-selling series that includes Stuff Every Graduate Should Know, Stuff Every Cook Should Know, and Stuff Every Beer Snob Should Know. Stuff Every Man Should Know has sold more than 300,000 copies.
In 2009, Pride and Prejudice and Zombies by Jane Austen and Seth Grahame-Smith was published and launched a series of bestselling Quirk Classics, including Sense and Sensibility and Sea Monsters and Dawn of the Dreadfuls, and paved the way for Quirk's current horror fiction program. More than one million copies of Pride and Prejudice and Zombies have been sold, and in 2016, Sony Pictures released the movie version of Pride and Prejudice and Zombies, starring Lily James and Sam Riley, with Matt Smith, Charles Dance, and Lena Headey.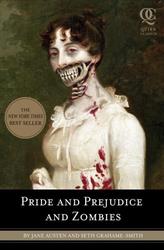 In 2011, Miss Peregrine's Home for Peculiar Children by Ransom Riggs was published, becoming the first in the Miss Peregrine's Peculiar Children series. Those three titles have sold more than 10 million copies. In 2016, 20th Century Fox released Miss Peregrine's Home for Peculiar Children in theaters, directed by Tim Burton and starring Eva Green, Asa Butterfield, Ella Purnell, Samuel L. Jackson, and Judi Dench. The film grossed more than $300 million worldwide.
In 2012, Quirk Books began middle grade publishing with the Tales from Lovecraft Middle School series. This series was followed by the award-winning Kid Legends and Nick and Tesla series and the lavishly illustrated Warren the 13th series.
In 2013, Quirk Books released its first mystery title, The Last Policeman by Ben H. Winters, which won the 2013 Edgar Award for best paperback original. The second book in the trilogy, Countdown City, won the Philip K. Dick Award for distinguished original science fiction paperback in 2014. World of Trouble, the third book in the series, was nominated for the 2015 Edgar Award for best paperback original.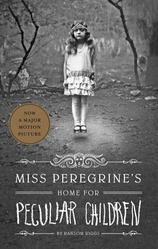 In 2013, the William Shakespeare's Star Wars series made its public debut. Including William Shakespeare's Empire Striketh Back, William Shakespeare's The Jedi Doth Return and William Shakespeare's The Force Doth Awakens, the series has sold more than 800,000 copies.
Nick and Tesla's Super-Cyborg Gadget Glove written by "Science Bob" Pflugfelder and Steve Hockensmith was a 2015 Revere Awards finalist in the Beyond the Classroom Category and was nominated for the Edgar Award for best juvenile fiction.
In 2015, Quirk Books released Home Alone: The Classic Illustrated Story Book, the first of its Pop Classics, a children's picture book series that also includes Elf, Ferris Bueller's Day Off, The X-Files: Earth Children Are Weird and E.T. The Extra Terrestrial.
Paperbacks from Hell: The Twisted History of '70s and '80s Horror Fiction by Grady Hendrix won the 2017 Bram Stoker Award for superior achievement in non-fiction. Quirk Books has also published Grady Hendrix's genre busting horror novels My Best Friend's Exorcism (2017) and The Southern Book Club's Guide to Slaying Vampires (2020).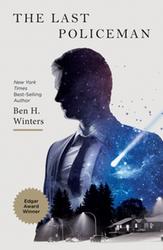 In 2018, Quirk Books published The Astrology of You and Me: How to Understand and Improve Every Relationship in Your Life by Gary Goldschneider, illustrated by Camille Chew.
In 2018, Hope Never Dies: An Obama Biden Mystery by Andrew Shaffer, featuring the laugh-out-loud bromantic chemistry between the President and Vice President, was an instant New York Times bestseller.
In 2019, the middle grade hardcover A Beautiful Day in the Neighborhood written by Fred Rogers and illustrated by Luke Flowers was an instant New York Times bestseller.
Monster, She Wrote by Lisa Kröger and Melanie Anderson was a 2019 Bram Stoker Award winner for superior achievement in non-fiction and a 2020 Locus Award winner for non-fiction.