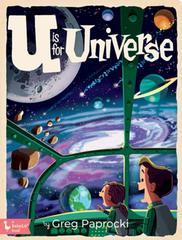 U Is for Universe by Greg Paprocki ($12.99, 9781423664796, July 4). This BabyLit alphabet title by illustrator and book designer Greg Paprocki features scientifically accurate and vividly colorful scenes from outer space, including planets, moons, comets, solar flares, black holes, and more.
The Spirited Homes of Hunt Slonem by Brian D. Coleman, photographs by John Neitzel ($75, 9781423663669, September 12). This book focuses on Hunt Slonem's idiosyncratic, maximalist interior design that uses color, antiques, his personal art and objects. Includes a foreword by Whoopi Goldberg and preface by Hunt Slonem.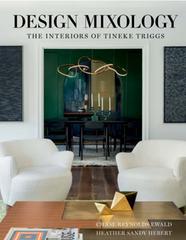 Design Mixology: The Interiors of Tineke Triggs by Chase Reynolds Ewald and Heather Sandy Hebert ($45, 9781423663683, October 3). Design Mixology focuses on the work of Tineke Triggs, an artist whose interior design work ranges from ski houses, beachfront getaways, reimagined Victorians, and modern homes, all in California. Chase Reynolds Ewald is the author of 14 books on art, travel, design, food, people, and western lifestyle and is a contributing editor to Western Art & Architecture magazine. Heather Sandy Hebert was a marketer at the architecture firm FAIA for more than 25 years and has since worked with authors to tell their stories.
French Country Cottage Christmas by Courtney Allison ($40, 9781423662570, August 29). From the author of French Country Cottage and French Country Cottage Inspired Gatherings, and the blog French Country Cottage, this book is full of luscious photography and provides inspiration on how to celebrate Christmas with French country cottage style.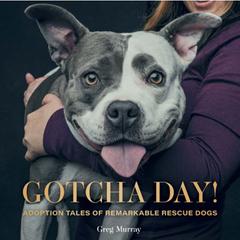 Gotcha Day!: Adoption Tales of Remarkable Rescue Dogs by Greg Murray ($18.99, 9781423655275, September 26). Animal photographer and rescue and pit bull advocate Greg Murray spotlights the inspiring adoption tales of more than 60 adorable rescue dogs and their forever families.
Houseplant Hookups: All the Dirt You Need to Find the Perfect Match by Agatha Isabel, illustrated by Mai Ly Degnan ($17.99, 9781413663461, October 17). This book offers details on 35 plants and what home and owner characteristics are best for them. Agatha Isabel is a longtime plant lover.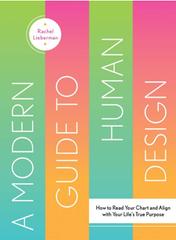 A Modern Guide to Human Design: How to Read Your Chart and Align with Your Life's True Purpose by Rachel Lieberman ($27.99, 9781423664024, October 24). This is the first guide to Human Design, a system that empowers us to allow everyone, including ourselves, to be who they are truly meant to be. Rachel Lieberman has written extensively on the subject on her blog, puregenerators.com.
Magnolias Classic Southern Cuisine: Collected Recipes from the Heart of Charleston by Don Drake ($35, 9781423664000, October 24). Chef Don Drake of Magnolias Restaurant in Charleston, S.C., offers more than 100 recipes from pastry items to poultry and meats to sweets, along with scrumptious side dishes restaurant history, and stories.
Midcentury Modern Style: An Approachable Guide to Inspired Rooms by Karen Nepacena, photographs by Christopher Dibble ($35, 9781423663959, November 14). Designer Karen Nepacena shows that by using just a few design guideposts anyone can make a room feel like a set from Mad Men or The Queen's Gambit. She showcases real-life client redesigns and offers a range of tips and tricks, historical context, and more.
Shut the Front Door: Make Any Space Feel Bigger, Better, and More Beautiful Without Going Broke by Chelsey Brown ($32, 9781423662556, November 14). In Shut the Front Door, author and TV personality Chelsey Brown, creator of the blog City Chic Decor, shows how, with some creativity, people can redesign any space in their homes economically while having fun.