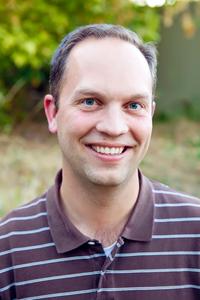 Brad Farmer
What is Gibbs Smith? People often think of us as publishers of Western fashion and humor, luxury interior design and architecture, throwback cookbooks, southern comfort food, award-winning state history curriculum, and BabyLit® children's books. These all have a place in our catalogs, but in 2023 we are much, much more.
Gibbs Smith started the publishing journey with his wife, Catherine, in 1969 after authoring the seminal biography of union songwriter Joe Hill. Gibbs's interests peregrinated with his contacts among artists, poets, designers, architects, and writers, so much so that the iconic peregrine colophon continues to identify the company today.
Although varied, Gibbs's interests never wandered far from history, nature, culture, and design. Our mission statement, "To enrich and inspire humankind," is a broad invitation for our books to promote cultural literacy, civic responsibility, and appreciation for the beauty and fragility of our planet.
Gibbs and Catherine also never abandoned their pro-worker views. In 2015, they sold half of the company to its employees. Our ESOP structure ensures that every employee receives ownership shares regardless of their role and ability to afford it. We took our largest step towards ongoing independence and employee ownership in August 2022 when the company became completely ESOP owned.
By the time Gibbs passed in 2017, these diverse interests and devotion to the betterment of society had been built into the DNA of the company. We began our own journey to write these values into our governing documents and practices, culminating in our recent certification as a B Corp. Our expanded and more focused effort as an employee-owned, certified B Corp is to create books, online programs, and gift products to educate, enrich, and inspire people about the world around us in accessible, inclusive, equitable, and sustainable ways.
Who is Gibbs Smith today? We are 100+ employee-owners working to provide a positive impact on society. Through our 7 Cats imprint, we produce children's books at lower price points and companywide we participate in donation programs to promote literacy in our communities and schools. Our Education segment produces fact-based and 100% standards-aligned state, national, and world civilization history courses, exciting and beautiful supplemental social studies materials, education thought leadership publications, and educator training. We work to reduce our impact on the environment, offsetting 100% of our Scope 1 and Scope 2 emissions and those Scope 3 emissions we can measure.
You'll still see Western humor, Southern cooking, social studies, and culturally aware children's books on our lists. But you'll also see reading-themed gift products, national online social studies software, modern designers giving insights into their beautifully decorated spaces, and photographic collections of Western icons. No matter where our new peregrinations take us, our commitment to do the right business the right way will follow. --Brad Farmer, CEO, Gibbs Smith