Amazon: Sales Jump; E-xtraordinary Bestseller Pricing
In the first quarter ended March 31, net sales at Amazon rose 46%, to $7.13 billion, and net income rose 68%, to $299 million.
As usual, the company offered limited information about book and Kindle sales. The Kindle continues to be the company's "#1 bestselling product" and there are now 500,000 book titles, 9,000 blogs and 175 newspapers and magazines available for the e-reader.
Worldwide media sales, which includes books, e-books, music and DVDs, grew 26%, to $3.43 billion. Worldwide electronics and other general merchandise, which includes the Kindle, rose 72%, to $3.51 billion.
Amazon said it expects revenue this quarter to be between $6.1 billion and $6.7 billion, up 31%–44% over last year. But because this might be below analysts' predictions of about $6.43 billion, in after-hours trading Amazon's shares fell 6% to $141.
John Aiken, an analyst with Majestic Research, told the
Wall Street Journal
that the Kindle "now accounts for 2% of Amazon's revenue and its e-book sales account for an additional 1.5%." He added, "We assumed there would be a little bit of slowdown of Kindle sales into the iPad launch, and we really did not see that."
Aiken predicted that "as many as seven million Kindles will likely have sold by the end of the year."
---

Incidentally Amazon seems to be engaging in some odd pricing strategies--unless there's a glitch involved. This is not an exact science, but Amazon appears to be pricing some hardcover and paperback bestsellers at e-book levels. The most striking involve some new titles from Penguin and other publishers that apparently are not on an agency plan for e-book sales.

For example, Dead in the Family by Charlaine Harris (Ace, $25.95), which will be published next month, is being offered for $9.99, a 62% discount. Caught by Harlan Coben (Dutton, $27.95), which is out, is being sold at $9.99, 64% off, although a Kindle edition is available for $8.99. And Lucid Intervals by Stuart Woods (Putnam, $25.95), just published, is being offered for $9.99 and no Kindle version is available.
---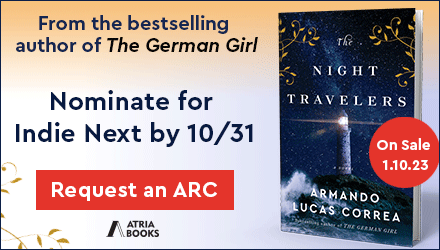 ---