Notes: Babb Dies; New B&T Reps; More Manga
Sanora Babb, who published a novel, memoir and other books, died on December 31 at age 98, according to the AP. Babb may have the dubious distinction of being best known, at least recently, as the author of
Whose Names Are Unknown
, a novel about the Dust Bowl immigrants to California that Bennett Cerf had planned to publish in 1939. But when John Steinbeck's
Grapes of Wrath
appeared, Cerf, co-founder of Random House, shelved the book that he called "exceptionally fine." In 2004, the University of Oklahoma Press published the title to excellent critical reception. Babb had worked for the Farm Security Administration, which helped farmers during the Depression, and based the book on her first-hand knowledge of the travails of the farmers.
---
Baker & Taylor has appointed Erin Buckner Northeast territory field representative, covering lower New York State, New Jersey, Pennsylvania, Delaware and Maryland. She was formerly in the international sales department, where she was an inside rep for South Africa, the U.K., Ireland, France, Scandinavia and the Caribbean.
Before joining B&T, Buckner was event coordinator for Bookworks in Albuquerque, N.M., a sales associate at the Indianapolis Children's Museum gift shop and a sales associate at Borders.
In a related change, Melissa Wood has become inside sales account manager for Buckner's new territory. Wood has worked at B&T as inside sales rep for the Rocky Mountain territory and in the information services department.
---
Gene Baker is closing his Old Town Books used bookstore in Newhall, Calif., which specializes in cowboy lore and Americana, after new owners of the building raised his rent to $2,500 a month from $1,500, the
Los Angeles Daily News
reported. He plans to continue selling online.
---
John Flynn is closing Volume One, Chatham, N.J., which for more than 30 years has specialized in new and mystery books, according to the
Chatham Courier
. He told the paper that the Internet was more difficult to survive than chain bookstores: "The younger people are buying books off the Internet or simply not reading books."
---
The
Boston Globe
profiled four used and antiquarian bookstores in Vermont, including the Country Bookshop, Plainfield, which sells to nearby Goddard College, tourists and on the Internet; the Book Shed, Benson, specializing in work by Anthony Powell; Bulwagga Books, Whiting, owned by John Travis, a former Macmillan college employee, which has mostly scholarly titles; and Tuttle Antiquarian Books, Rutland, in the original home of Charles Tuttle, founder of the eponymous publishing company now located in Boston.
---
Like the
Charlotte Observer
(as noted in yesterday's
Shelf Awareness
) and 26 other newspapers, the
Detroit News
yesterday began running manga in its comics section and offered a long article to illustrate why it has made the change. Among its points:
"Comic books--that great mainstay of American childhood--have been in steep and steady decline for years, despite some recent gains. By contrast, manga in the United States has shot up like a hot biotech stock, jumping from $10 million in sales six years ago to $300 million today."
"In Japan, the form is accorded considerable artistic respect, and enthusiasts often read manga or watch anime--its animated cousin on TV or film--well into adulthood."
Girls "constitute about 60% of [manga's] American readership. Borders Books and Music stocks more than 2,500 manga titles, and has seen double-digit growth in their sales over the past few years."
One 20-year-old fan in Michigan "notes that the stories run the gamut from romantic tales for young girls to dark plotlines about monsters, demons and vampires" and says approvingly that "anyone who's into geeky hobbies watches anime and reads manga."
---
The
Cincinnati Enquirer
delved into the complaint filed by Abry Partners, the private equity firm that bought F&W Publications from Providence Equity Partners, a private equity firm, for $500 million. Abry charges Providence improvidently cooked the books in the months before the sale last summer. Charging it overpaid more than $100 million, Abry wants to undue the sale or be paid damages.
Abry's complaint quotes e-mails between F&W and Providence expressing concern about meeting June financial goals, which the F&W CEO said "could be a calamity. Any chance of anything that can be done . . . please let me know and see what it would take to get it done." Abry charges F&W and Providence fudged some shipments and discounts and delayed expenses to make the numbers. Providence has argued in response that companies frequently press to make numbers.
---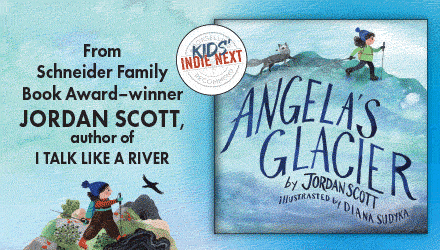 ---