Notes: Stephen King Calling; Brokeback Mountain Sweep
Today's
Wall Street Journal
dials into the major marketing campaign for Stephen King's
Cell
(see below), which appears next week. Tomorrow publisher Scribner plans to send 100,000 text messages about the book to "a specific demographic group--18 to 54 years old, 55% male--that is seen as likely buyers of the group." That group will be invited to join the Stephen King VIP Club online; fans can also buy ring tones featuring King saying such things as "Beware. The next call you take may be your last," and "It's okay. It's a normie calling."
---
Although this year they clearly favored smaller, independent movies, the Golden Globes are considered a harbinger of the Oscars. Last night many award winners were movies based on books, most notably
Brokeback Mountain
, which won best dramatic film, best director, best screenplay and best song. In addition, Philip Seymour Hoffman won best actor in a dramatic role for
Capote
; George Clooney won best supporting actor in a dramatic role for
Syriana
; and Rachel Weisz won best supporting actress for
The Constant Gardener
.
---
Here's another Barnes & Noble milestone. After closing its first superstore--which opened in 1990 in Roseville, Minn.--at the end of last year (
Shelf Awareness
, December 5), the company is now closing the first store it opened outside the New York City area.
According to the
Boston Herald
, B&N will shut its 30-year-old store in Downtown Crossing in June, when the lease is up. B&N said it is looking at other locations in the area.
---
The
New York Times
checked out the Bronx Library Center, which opens today and replaces the Fordham Library Center, the New York Public Library's main library in the Bronx, and aims to serve the borough's diverse population. The $50 million library is state of the art and includes such innovations as wi-fi throughout the building and laptops that patrons can borrow while in the Center. Flatscreen TVs and "zippers" will announce events and programs. The building includes an auditorium, gallery area and a Latin and Puerto Rican Cultural Collection, among many other things.
---
Winners of other awards have won places on the short list for the National Book Critics Circle annual awards. Among them: National Book Award winners Joan Didion for
The Year of Magical Thinking
and William Vollmann for
Europe Central
; Orange Prize winner Kazuo Ishiguro for
Never Let Me Go
; and Whitbread winner Andrea Levy for
Small Island
. Most notably, the NBCC nominated Orhan Pamuk for his memoir,
Istanbul
. Pamuk is now on trial in his native Turkey for remarks about the country's treatment of Armenians and Kurds.
For the full list, go to the
Cleveland Plain Dealer
's version of the AP story.
---
In Sunday's
Observer
, Robert McCrum cast a nervous eye on electronic future. A key point: "The future might already be here. Microchips have transformed the music business (iTunes) and film and TV (DVDs). 'It's only a matter of time,' says Paul Carr, editor in chief of web-to-print publishing house the Friday Project, 'before this same type of functionality comes to the book world. The moment someone invents a portable electronic reader that looks [and reads] like paper and that allows books to be downloaded on to it, there will be an explosion of e-books.' "
---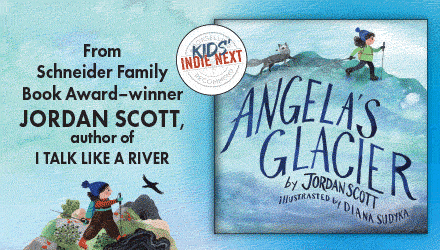 ---