Borders on the Edge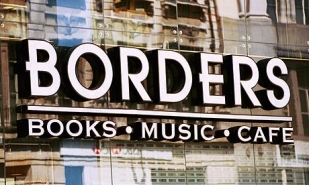 Borders Group, which has suffered several years of sales declines, layoffs, store closings, a revolving door at the executive level, a plummeting stock price and unsuitable ownership, hit a new low this past week: the company began delaying payments to some suppliers, including at least several major publishers. Many people in the industry fear that the bookseller and its 676 stores might close--and cause a nasty ripple effect on the book business, which overall had its first solid holiday season in at least three years.

Borders confirmed the delayed payments, saying that it is trying to refinance its debt, something it apparently has been doing since at least early December. It stated there is "no assurance" that the refinancing effort will be successful and that without refinancing it may violate credit agreements and "experience a liquidity shortfall."

According to reports, several publishers and distributors, including National Book Network, have stopped shipping to Borders. Among the companies still shipping are Ingram Content Group and Sourcebooks.

Ominously, the Borders crunch occurred after the holiday season, when retailers are usually flush with cash. Wall Street reacted strongly: last Friday, Borders stock fell 22%, to 90 cents a share, nearing its 52-week low of 85 cents, hit last January. The stock rebounded slightly yesterday, rising 6.6%, to 96 cents a share, during the day, but late news about the departure of two top Borders executives knocked the stock down to 85 cents in after-hours trading.

As noted in SEC filings yesterday, on Sunday, Thomas D. Carney resigned as executive v-p, general counsel and secretary. He had worked at Borders since 1994, starting as v-p, general counsel and secretary. And yesterday D. Scott Laverty resigned as senior v-p, chief information officer. He joined the company in 2009 after 25 years of experience in information systems and retail, including stints at IBM, Deloitte Consulting, PricewaterhouseCoopers and Ernst & Young.

Borders told the Wall Street Journal that the departures were part of its effort to improve liquidity, saying, "We have evaluated our leadership structure and, as a result, some positions have been eliminated."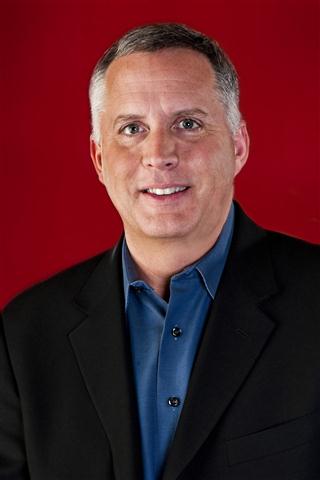 Borders executives, including president and CEO Mike Edwards, are meeting with publishers this week, Borders told the New York Times. Spokesperson Mary Davis said, "We value our relationships with [publishers], which is why we're engaging in discussions with them. We're committed to working with our vendors as part of our overall effort to refinance."

Yesterday Publishers Weekly reported that proposed new refinancing "includes new money from a new bank" and asks publishers to take "a note in exchange for the missed payment from Borders." In addition, the chain wants "a bigger financial commitment to Borders's debt service from Bennett Lebow," Borders's chairman and largest shareholder.
While Borders has not released holiday sales figures, its most recent quarterly report was disastrous and continued the company's downward trends (Shelf Awareness, December 10, 2010). In the third quarter ended October 30, sales at Borders fell 17.6%, to $470.9 million, and the net loss nearly doubled to $74.5 million. Comp-store sales were off 12.6%. At the end of the quarter, Borders's trade accounts payable amounted to $444.9 million. The company's short-term borrowings and the current portion of long-term debt totaled $298.4 million, long-term debt was $55.8 million and other long-term liabilities were $346.9 million.
According to Reuters, Standard & Poor's analyst Michael Souers downgraded Borders to "sell" from "hold," saying that even if Borders manages to restructure its debt, the new terms would be "onerous."
The general Wall Street view was summed up by the Motley Fool, which wrote: "Borders stock is merely a highly speculative play, and the notion of its eventual and outright failure isn't a stretch of the imagination. Investors should avoid this stock and put their money to work in a company with a far more secure future."
---

Publishers Marketplace first reported last Thursday that Borders was holding up payment to some suppliers. A Wall Street Journal followup story on Friday stated that Hachette Group is one of the affected publishers. Hachette CEO David Young told the paper that the company has not decided whether to ship more books to Borders.

In the same story, Dominique Raccah, CEO of Sourcebooks, told the Journal that her company had not been notified by Borders of any delay in payment. Yesterday she told us that Sourcebooks is still shipping to Borders and wants "to get more information from Borders to plan a 2011 strategy." She added, "We obviously would like them to survive."

Yesterday the Wall Street Journal reported that Rowman & Littlefield has temporarily stopped shipping titles to Borders. "When a customer of that size calls you up and says you aren't getting a check, that's a piece of information you have to act on," Rowman & Littlefield CEO Jed Lyons told the paper.

Titles by publishers distributed by National Book Network, Rowman & Littlefield's sister company, are also not being shipped. Lyons said that NBN had told client publishers a year ago that if they wanted their books shipped to Borders, they would have to take the risk of nonpayment. Most clients said they wanted to continue selling to Borders.

Another major supplier told Shelf Awareness off the record that the company has been paid on time and is continuing to ship, albeit cautiously.
---

---