An 'Idea of Paradise'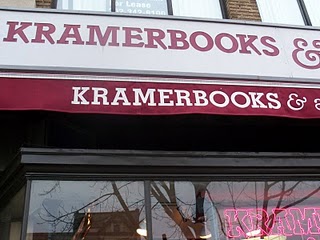 "In a good used bookstore, looking means buying. At least for me. Honestly, I have no idea what all this fuss is over e-books and Kindle: My idea of paradise is endless hours browsing in bookstores run by book buyers who know something about good literature and great presses. Heaven is losing hours carefully moving one pile of books aside to expose other rows of books, in search of the book I forgot I wanted, or never knew about before now, or never saw in such a good-looking font."
--Karen Lillis, writing in her
Karen the Small Press Librarian
blog about visiting three bookstores in Washington, D.C.: Fantom Comics in Union Station, Kramerbooks & Afterwords and Kulturas Books.
---

---