After Floods, One California Bookstore Closes
The severe New Year's Eve flooding in Northern California has claimed one bookstore: Paper Ships Books and Crystals, a small New Age store in San Anselmo.
The storm devastated some "150 of the 250 businesses in San Anselmo and about 300 of the town's 5,000 homes were damaged," according to the
San Francisco Chronicle
. Although about 60% of the retailers in the Marin County town are back in business, many are still trying to reopen or, like Paper Ships, have closed permanently.
A sign on Paper Ships's door, written by owner Elaine Scheeter, read: "With a heavy heart, I'd like to sincerely thank everyone who has supported this little store over the past 36 years. If anyone knows of available work aligned with my spirit please contact me."
Scheeter was reportedly able to save the stock, but the landlord took out the bookshelves and padlocked the door. Joyce Ripp of the Northern California Independent Booksellers Association said that "it's heartbreaking" to drive through San Anselmo and neighboring Fairfax, which was also damaged. "You can get a feel of what Katrina did."
---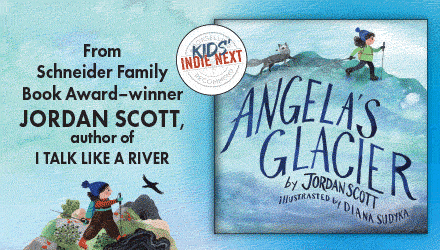 ---