Politics & Prose & A Cultural Institution & A Female Presence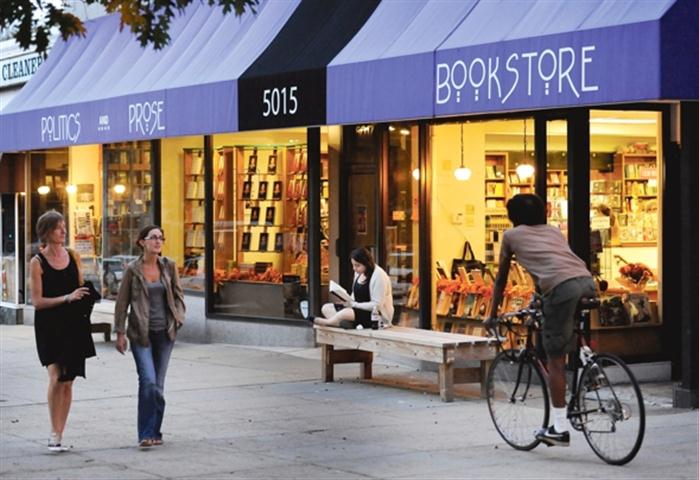 "What was evident to us throughout the sale process was that Barbara and David were not selling just a business. They were selling a cultural institution that was part discussion forum, part neighborhood meeting ground, part event stage. And they were determined that Politics and Prose not only survive and thrive, but continue to reflect Barbara and Carla's legacy.

"Barbara also made clear that it was important to have a female presence at Politics and Prose, since women had founded and run the store. This point hit home especially with Lissa, who was already warming to the idea of a husband-and-wife team managing P&P. So what started as a solo enterprise for Brad quickly became a partnership."
--New Politics & Prose owners Bradley Graham and Lissa Muscatine in a
Washington Post
piece about buying the store from Barbara Meade and David Cohen, husband of the late Carla Cohen.
---

---