Book Awards Are a 'Sort of Rolling Canon'
"[I]n the short term, I'm not so sure how much of a good an award may be for a writer (though on balance I suspect it is more good than bad). In the long term is another matter. A few years ago, at an SFRA Conference in Lawrence, Kan., I took part in a panel discussion about awards at which it was suggested that awards provide a sort of rolling canon. I am always dubious about the idea of a canon... but there is something in that. A canon not in the sense of defining the genre, but as a representation of what the jurors and voters of the day considered closest to what the genre of the day was about.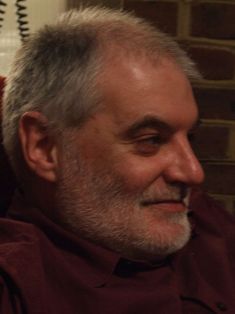 "And that is why I tend, in the end, to think of awards as a good thing. Because in the short term they give us an opportunity, an excuse, to debate, or at least to think about, how we see the genre today. And because in the long term they provide a sort of sounding board of how the genre was perceived during the course of its history. If, along the way, they provide kudos for some, disappointment for others, work for a few, a chance to make a contribution for others, a marketing opportunity and an excuse for a celebration, that is all probably quite positive, but it is also, I think, beside the point."
--Paul Kincaid in his essay, "About Awards," at the
Big Other
.
---

---