Image of the Day: Calling on America's Littlest Library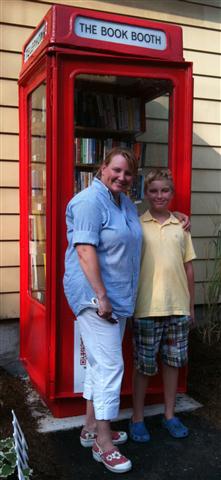 Part of the Clinton Community Library, the Book Booth: America's Littlest Library opened on Saturday in Clinton Corners, N.Y. The community book exchange is the brainchild of Claudia Cooley (pictured with her son, Roy), a member of the library's steering committee, who was inspired when she saw a similar phone booth library in the U.K. two years ago (Shelf Awareness, November 30, 2009). The Book Booth boasts an authentic British phone box outfitted with a solar panel that powers a motion sensor light for nighttime book borrowing.

The Book Booth has its own Facebook page.



---

---