Notes: Consumer Confidence Wobbles
The Conference Board's consumer confidence index for February dropped, reflecting consumers' downbeat sentiments about the next six months even though they remain cheerful about current economic trends. Lynn Franco, director of the Board's research center, told the
Wall Street Journal
: "Consumers are growing increasingly concerned about the short-term health of the economy and, in turn, about job prospects."
In other general economic news, the housing market continued to soften: sales of existing homes fell in January for the fifth straight month and the number of unsold homes grew. David Lereah, chief economist of the National Association of Realtors, told the
Journal
: "The boom is over. Investors are pulling out in a lot of the nation's hot markets, and that's adding to the cooling."
On the other hand, inflation remains within the Federal Reserve's target range, and the Bureau of Economic Analysis boosted its estimates of 2005 fourth-quarter growth to a 1.6% annual rate, up from an initial estimate of 1.1%.
---
The Tattered Cover will move its flagship store from its longtime space in Cherry Creek to the Lowenstein Theater (
Shelf Awareness
, January 27) in one day, the store has said. Tattered Cover will close the Cherry Creek store at the end of the day on Saturday, June 24, and reopen in the new location on Monday, June 26.
The Tattered Cover has pictures of the renovations underway at the Theater and will update the site regularly as work progresses.
Click here
for early shows of the Tattered Cover at the Lowenstein Theater.
---
Among tenants of a New York City warehouse closed in the last week because of an anthrax case--the man apparently became sick from unprocessed animal skins he used to make drums--is Mehatem Ashenaffi, who with a partner runs an online bookstore. He told the
New York Times
that his business had been crippled. "If the doors aren't open, we can't sell."
---
A Barnes & Noble in Fort Gratiot, Mich., and the Friends of the Burtchville Township Library are teaming up to help stock the shelves of the new township library, which should be completed this summer, according to the
Port Huron Times Herald
. Customers can buy a recommended title or a title they choose at a 20% discount and donate it to the library.
---
---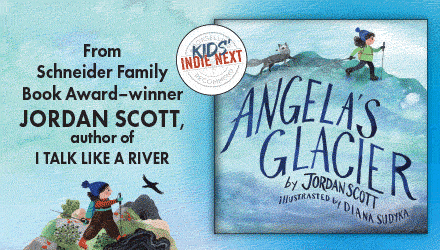 ---