Notes: The Booksource Now; Helping Louisiana Libraries
Although it gave up $19 million in revenue when it decided in late 2004 to leave the retail bookstore business, the Booksource is much more profitable and the markets it is concentrating on now have high potential, the
St. Louis Post-Dispatch
wrote. Owner Sandy Jaffe told the paper that 2005 was "the best the Booksource had in 30 years in business from a profit standpoint."
Besides narrow margins and high returns, the loss of a $10 million account supplying Hudson Group airport stores nudged the former regional retail wholesaler to concentrate on supplying schools as well as growing its binding division and Peaceable Kingdom Press subsidiary.
The Booksource sells to 877 of the more than 10,000 school districts nationwide. The market is dependable, and terms are better than in its old retail business, the Booksource said, because the wholesaler is buying and selling nonreturnable. Gross profit margins on retail store sales were about 8% for the company; its margins in the educational market were 28% last year.
The Booksource also recently bought a small competitor, Keith Distributors, Flint, Mich.
---
In an effort to restock its shelves after Hurricane Katrina, the New Orleans Public Library is asking for donations of hardcovers and paperbacks for people of all ages. Library staff will decide which books should go into its collection; the rest will go to destitute families or be sold to raise funds for the library.
Please send books to: Rica A. Trigs, Public Relations, New Orleans Public Library, 219 Loyola Ave., New Orleans, La. 70112.
Apparently if donors mention to the Postal Service that the books are for the library in New Orleans, they will be able to send the books at the library rate, which is slightly less than the book rate.
---
In related news, Ellis L. Marsalis III, the author and photographer and brother of Wynton and Branford Marsalis, is organizing an effort to provide books to a library at the Lusher Charter School in his hometown of New Orleans, La. Now a resident of Baltimore, Md., Marsalis aims to drive a truck full of books to New Orleans, leaving this weekend. He also plans to help bring a computerized circulation system, shelves and other material to rebuild the school's library.
In Baltimore, more than 1,000 books were gathered at the Red Canoe Children's Bookstore and Coffehouse and at the St. Francis of Assisi School for the first step in the campaign, called "1,000 Books to Go 1,000 Miles."
---
They don't want MTV's version of their life, say many residents of Laguna Beach, Calif., the artsy expensive beach town that is the setting for the network's eponymous show, according to
USA Today
.
"I'd love to see the ratings on how many people in Laguna watch the show," Tom Ahern, owner of the Latitude 33 bookstore, told the paper. "I'll bet you could count them on two hands." He added that the store, which doesn't sell Westerns, romance novels or Cliffs Notes, has had just two customers ask for a copy of MTV's behind-the-scenes book,
Laguna Beach: Life Inside the Bubble
: a reporter and a tourist.
---
McEvoy Group, owner of Chronicle Books, has joined with Hartle Media to buy
Spin Magazine
, the music magazine, from Vibe/Spin Ventures, the
San Francisco Business Times
reported. The deal is worth an estimated $5 million.
Spin
has not been hitting high financial notes lately: the paper said it has been losing up to $3 million a year and market share.
Spin
's headquarters will remain in New York City.
---
Julie Marshall has been promoted to director of sales at Kaplan Publishing. She was formerly national accounts manager and in the past year and a half reorganized Kaplan's retail sales organization, increased sales to key accounts (including sales of other Kaplan divisions titles to retailers), opened new national accounts and expanded custom publishing.
---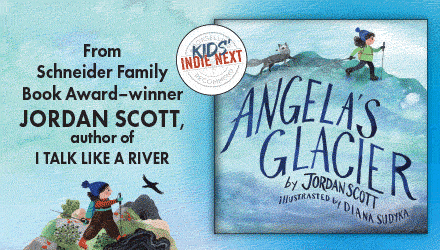 ---