Assassin Shot Down by Publisher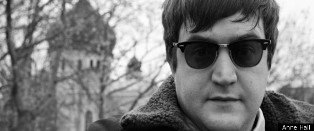 Oops. Little, Brown has withdrawn Assassin of Secrets by Q.R. Markham, just published by Mulholland Books, because "many passages and lines have been taken from a variety of classic and contemporary spy novels," the publisher said. Wholesalers and retailers should return copies of the original paperback for full credit, and consumers should seek refunds from the retailers they bought the books from. Markham is a pseudonym for Quentin Rowan, a co-owner of Spoonbill & Sugartown, Booksellers, in Brooklyn, N.Y. Assassin of Secrets was his first novel.

Little, Brown executive v-p and publisher Michael Pietsch said, "We take great pride in the writers and books we publish and tremendous care in every aspect of our publishing process, so it is with deep regret that we have published a book that we can no longer stand behind. Our goal is to never have this happen, but when it does, it is important to us to communicate with and compensate readers and retailers as quickly as possible."

The plagiarized authors included Ian Fleming, Robert Ludlum and Charles McCarry, according to the New York Times. Mulholland reportedly printed 6,500 copies of the book.


---

---