U.S. Justice Department Also Investigating Agency Pricing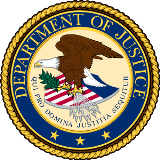 A day after the European Union announced that it has begun formal antitrust proceedings against five international publishers and Apple over the agency pricing program for e-books, the Justice Department confirmed that it, too, is investigating "whether there was improper collusion by Apple Inc. and publishers to prevent discounting," the Wall Street Journal reported.

The investigation had been rumored for some time, but yesterday a Justice Department official confirmed the matter. State attorneys general in Texas and Connecticut also are investigating.


---

---