Nantucket Bookworks to Operate Mitchell's Book Corner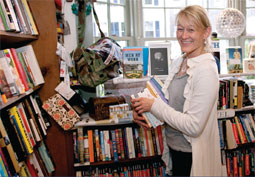 Wendy Hudson, owner of Nantucket Bookworks since 2000, has created Nantucket Book Partners, which will run both Nantucket Bookworks and Mitchell's Book Corner as separate, full-service bookstores. Both stores are in Nantucket, Mass., on Nantucket Island.

"My vision is to continue to operate the two as unique but complementary sister stores open year-round," Hudson said. "We will have one website, one events program, one POS system that can share information, etc., and one unified approach to buying, but we will be able to offer more to the island's readers through less duplication and more diversification. Furthermore, we will have a dedicated event space upstairs at Mitchell's."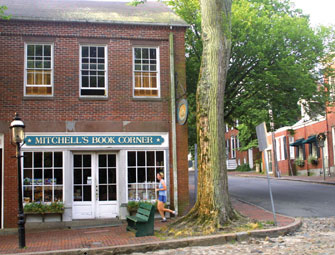 Mitchell's is owned by Wendy Schmidt, wife of Eric Schmidt, former Google CEO and now Google executive chairman, through the Schmidt Family Foundation and its ReMain 54 subsidiary. She bought Mitchell's and its building in 2008. The store was run by Mary Jennings for four years, and after she left, Schmidt looked for a new operator and received seven offers.

Concerning those who made bids, Melissa Philbrick, executive director of ReMain 54, said that Hudson "has the highest likelihood of success in ensuring that Mitchell's will be a viable independent bookstore for the long term. Over the past few years, she has taken a strongly proactive approach to meeting the challenge of the changing market for books and understands the industry dynamics well."

Schmidt commented: "Here on Nantucket, we are exceptionally fortunate to have two independent bookstores, and now, for them to combine forces, while maintaining their individual characters, is a realistic approach for successfully engaging this industry-wide challenge."

Hudson added: "The way the industry is moving I think this is the right solution for this small town. By channeling our energies rather than competing, we'll end up with a stronger entity and a unified 'Buy Local' message. In the short term it will be hectic getting ready for the summer season, but I'm confident that in the long run this will be good for the community."

Mitchell's was founded in 1968 by Henry "Mitch" Mitchell and Mary Allen Havemeyer and later run by their daughter Mimi Beman, who died in 2010.
photos: Wendy Hudson by Nicole Harnishfeger; Mitchell's by Jim Powers
---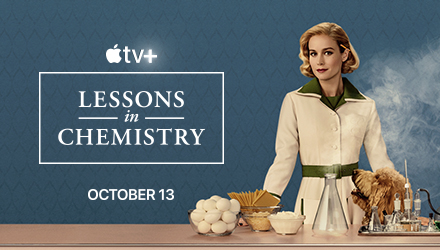 ---