Notes: Bookseller Wins Election; Corte Madera Rally
In an upset, Margaret (Diggitt) McLaughlin, a bookseller at Good Yarns Book Shop, Hastings on Hudson, N.Y., yesterday was elected a village trustee. An activist with the League of Women Voters, she and a running mate, who also won, campaigned in opposition to proposed commercial development along back roads and redevelopment plans for Hastings's waterfront. Two incumbent Democrats lost their seats. This is McLaughlin's first political office.
A scientific and medical publishing veteran, McLaughlin joined Good Yarns after it was bought last summer by Chris Kerr and Sean Concannon (
Shelf Awareness
, July 6). She follows in the fine bookselling tradition of, among others, Neal Coonerty of Bookshop Santa Cruz, Santa Cruz., Calif., and Richard Howorth of Square Books, Oxford, Miss., both of whom became mayors of their towns.
McLaughlin takes office on April 4.
---
Citizens for Local Control, the Corte Madera, Calif., group that has sought to have the town council study and adopt an anti-big box ordinance, is organizing
a rally
this Saturday, March 25, between noon and 2 p.m. to support local indie Book Passage and to oppose the decision by the Town Center management to lease space to Barnes & Noble.
---
In one measure of growing levels of comfort with online purchases, more consumers are buying large items on the Internet, according to today's
Wall Street Journal
. During the holiday season last year, for example, sales of big products such as furniture and appliances, rose 34%, comScore Networks said. For years, consumers had preferred to buy small items like books online.
---
Today's
New York Times
has an update on literary novels appearing as paperback originals. Among recent examples,
White Ghost Girls
by Alice Greenway from Black Cat, the Grove/Atlantic imprint;
Utterly Monkey
by Nick Laird from Harper Perennial; and
Pretty Little Dirty
by Amanda Boyden from Vintage.
Morgan Entrekin of Grove/Atlantic commented: "When you're taking back 50%-70% of the hardcover copies [of literary novels] you shipped, the stores--rightfully so--are not willing to take another chance."
Harper Perennial is publishing 22 paperback originals this year, up from 10 last year. "We see it as a great opportunity to publish some young debut writers," publisher Carrie Kania told the
Times
.
Marty Asher of Vintage/Anchor said that "the question of building an audience for a new writer" adds to the appeal of paperback originals.
---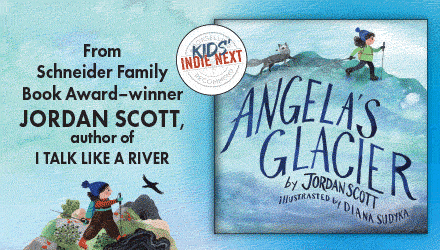 ---