Amazon: Three Likely Stories
Amazon is "likely" to launch color Kindle e-readers in the second half of this year, DigiTimes reported.

Citing "industry sources," DigiTimes said that the new color e-book readers "will be built with multi-touch capacitive touch panels instead of infrared touch panels used in the previous mono-color e-book readers." The company is apparently using color products from E Ink Holdings.

The Kindle Fire tablet has a color screen.
---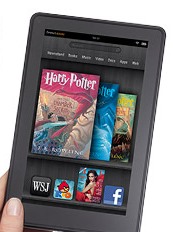 Amazon has licensed the right to lend e-versions of the Harry Potter titles in the U.S., the Wall Street Journal reported. Beginning June 19, the seven titles join the company's lending program, available to Amazon Prime members who own Kindles, that allows them to lend titles on a once-a-month basis. There are nearly 150,000 titles available for lending.

James McQuivey, an analyst at Forrester Research, called the fee Amazon is likely paying to license the titles "a wizard's ransom," adding that the company is probably paying "tens of millions of dollars" for the lending library in total. This investment suggests, as the paper wrote, that "the program is paying for itself in terms of additional book sales and the sales of unrelated merchandise that consumers may purchase when they return to the site to borrow a book."

"You're also picking up a shirt for the summer, and maybe some bug spray," McQuivey told the Journal. "They've had enough time to know if it's worth their while."
---
And in the most important Amazon news, the Onion has run the following headline: "Court Orders Amazon.com to Adopt Bankrupt Bookstores' Cats."
---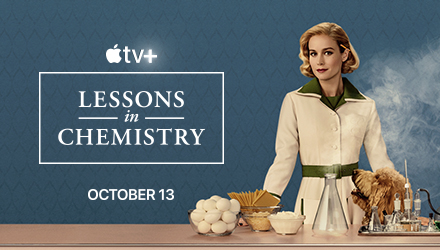 ---