Notes: Coonerty Passes the Reins; Buy-Out Company Views
Neal Coonerty, owner of Bookshop Santa Cruz, Santa Cruz, Calif., a former city councilman, former mayor and former president of the ABA, is running for a seat on the Santa Cruz County Board of Supervisors,
Bookselling This Week
reported. Because the job is full-time, he is handing over the reins of the store to his daughter, Casey Coonerty Protti, who will assume day-to-day management of Bookshop Santa Cruz in mid-April.
Coonerty told
BTW
that his daughter grew up with Bookshop Santa Cruz and educated herself intending to carry on the family business. She has an impressive resume--for any profession. Protti is a graduate of the University of California, Berkeley, earned an MBA from the Kellogg School of Management at Northwestern University and has a Master's in Public Administration from the Kennedy School at Harvard University. She is currently working as a consultant to the ABA.
Coonerty called bookselling "a very challenging business to be in at this point. I've been doing it for 33 years, and I think it will be good to have fresh eyes and a new look."
Congratulations, Neal. And remember to vote early and vote often.
---
In an article about private equity firms scouting for retailers to buy,
CNNMoney.com
talked at length with Fred Crawford, "a veteran retail consultant who recently helped Toys R Us restructure its operations after a private equity buyout."
Without mentioning the rumored interest early this year of several firms in Borders, Crawford called the company a possible target and described it as "a library with a café"--from his point of view, not a good thing. A buyout firm could make Borders more current and competitive, he said.
On the other hand, Crawford praised Barnes & Noble. "It's a social space, it's a gift store that sells higher margin products and the merchandising overall is better, " he said. He added that because "the largest group of consumers on the Barnes & Noble Web site are young people . . . the retailer is hooking consumers early."
---
The national crash-a-car-into-bookstores conspiracy struck again last night, when a driver lost control of her small car and hit the window of Follett's Village Bookstore, West Lafayette, Ind.,
the Exponent
, the independent Purdue University student newspaper, reported. Other than minor injuries to the driver, luckily no one was hurt.
---
Books may survive in some remaining Sam Goody locations after they are taken over by Trans World, the
Book Standard
reported. A bankruptcy court has allowed the sales of some stores owned by bankrupt Musicland to Trans World; others are being liquidated. Ingram had supplied books to about 80 rural Sam Goody stores but removed them earlier this year. The new owners are considering which of those stores should have books returned to them.
---
Very large and very small libraries--those serving more than 500,000 or fewer than 25,000 people--had the biggest midyear funding cuts, according to
a study
issued by the American Library Association during the Public Library Association's national conference, currently being held in Boston, Mass. (See a report, below.) The study also found that libraries in the West and Midwest had larger cuts than libraries in the South and East.
Denise Davis, director of the ALA Office for Research and Statistics, noted that many of the libraries whose budgets had not been cut have budgets that haven't been increased even though utilities, labor and other expenses continue to rise.
---
The
Oxford Press
profiles the Seven Sisters Bookstore & Serenity Center, which in January reopened in new space in Oxford, Ohio. (It also has a store in Hamilton, Ohio.) Specializing in New Age and metaphysical books and other products, Seven Sisters, which has the motto "the bookstore with attitude," is holding a grand opening and open house this Sunday and will offer tarot card readings, massages, door prizes and more. The Oxford store is located at 339 Foxfire Drive; 513-524-2665.
---
The Marine Corps Association Bookstore opens on Parris Island, S.C., across from the Visitor Center March 31, with some spit and polish, speeches, prize drawings and giveaways, according to
Marines.com
. In addition, Medal of Honor recipient, retired Col. Wesley Fox, author of
Marine Rifleman
, and Jerry Cutter, co-author of
I'm Staying with My Boys: The Historic Life of Sgt. John Basilone, USMC
, will sign copies of their books.
Manager Jennifer Bailey said that Beaufort Chamber of Commerce has been working with the store to get elected officials to visit beforehand and to help draw civilians.
---
In conjunction with the Virginia Festival of the Book, which started on Wednesday, Reading Group Choices is sponsoring a reading group and book club panel today at 2 p.m. at the Barnes & Noble at Barracks Road Shopping Center in Charlottesville.
Panelists are: Masha Hamilton, author of
The Distance Between Us
; Sheila Curran, author of
Diana Lively Is Falling Down
; Matthew Sharpe, author of
The Sleeping Father
; and veteran bookseller Robert Segedy. Each author will read a passage from his or her book and talk about how it represents an integral them, subject or character that is important for reading group discussion. Segedy will talk about what makes for a discussable book. The moderator is Reading Group Choices publisher Barbara Drummond Mead.
---
Harry N. Abrams has announced a series of promotions and appointments:
Eric Himmel, editor in chief of Abrams, is launching a new imprint next year and will expand the scope of Abrams Studio, which focuses on books for students in the studio or applied arts.
David Rosen, editorial director of Abrams, also becomes publisher of Abrams Image, the imprint featuring cutting edge design.
Deborah Anderson has been promoted to executive editor, Abrams.
Jay Henry is the new director of marketing, Abrams. He was formerly senior marketing manager at DK Publishing.
Lisa Sherman-Cohen has been named director of publicity for Abrams and Stewart, Tabori and Chang. She worked most recently at Buzztone, leading the company's buzz marketing campaigns, and earlier worked at Scholastic.
Kerry Liebling has been named trade marketing manager. She was formerly a client services manager at CDS/Perseus Book Group.
---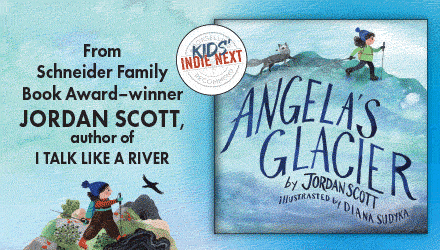 ---