In the Black: Fifty Shades Trilogy Hits 10 Million Sales Mark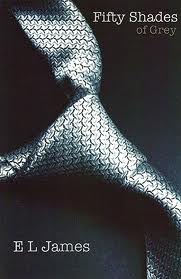 In the past six weeks, E.L. James's erotic trilogy (Fifty Shades of Grey, Fifty Shades Darker and Fifty Shades Freed) has sold more than 10 million copies in the U.S. as Vintage trade paperback and e-book, as well as Random House Audio, editions. According to the publisher, Vintage now has more than 9.5 million copies of the books in print.

Anthony Chirico, president, Knopf Doubleday Publishing Group, called the sales figure "an astonishing number. The sales velocity for Fifty Shades of Grey is unprecedented, with reader demand still growing. BookScan data indicates that the trilogy has captured 25% of the adult fiction market in recent weeks. As we head into the heart of the summer reading season, sales are likely to continue exceeding even our most optimistic forecasts."

The books have seen more than 60 printings and are currently available through a distribution network of almost 15,000 physical retail outlets. "We have had to reprint the books on a weekly basis since publication," Chirico noted, "with some daily reprints topping 900,000 copies."

---

In other Grey news, the spring semester has not ended for students attending a class inspired by the Fifty Shades trilogy that is being held at Babeland, a New York City sex shop. One woman told the New Yorker's Page-Turner blog that the class had "made me more curious about the S & M lifestyle. But I learned more from the book."

---

---