Notes: HMV Gets Green Light; Borders's New SF Store
The U.K.'s Competition Commission has given tentative approval for the takeover of Ottakar's by HMV, owner of Waterstone's,
Reuters
reported.
The Commission said that "in the few locations where Waterstone's and Ottakar's stores are close together, we found the range of books and quality of service were similar to their stores located in other areas. So the effect of competition between Waterstone's and Ottakar's at the local level seems limited."
The Commission will take eight weeks to make a final determination.
HMV's original takeover offer has expired, and because Ottakar's financial picture has slid since the original offer, a new HMV bid will likely be less expensive.
---
Borders Books & Music will open a 20,000-sq.-ft. store on the fourth floor of the expanded Westfield San Francisco Centre and operate a newsstand in the mall's concourse next to the Powell Street BART station, according to the
San Francisco Business Times
. The center also includes a Bloomingdale's, Nordstrom and Century Theatres, among other shops.
The new store will be very close to the Cody's Books on Market and Stockton, which opened last year, and Borders's own store on Union Square.
---
Doris Muscatine, a writer about California cooking and wine, died last Saturday at her home in Berkeley, the
New York Times
reported. She was 80 and had suffered major injuries in a fall earlier this month.
A friend of Alice Waters of Chez Panisse fame, Muscatine wrote such titles as
A Cook's Tour of Rome
and
A Cook's Tour of San Francisco
as well as historical books like
Old San Francisco: The Biography of a City from Early Days to the Earthquake
. Until her fall, she was promoting her most recent book,
The Vinegar of Spilamberto and Other Italian Adventures with Food, Places and People
(Shoemaker & Hoard).
---
Louisa Solano is selling the tiny but significant Grolier Poetry Book Shop in Cambridge, Mass., which she has owned for 32 years. She told the
Boston Herald
that she needs to catch up on 30 years of sleep and give her apartment a thorough cleaning, adding, "I haven't dusted my own books in quite some time."
Ifeanyi Menkiti, a poet and professor of philosophy at Wellesley College, will be the new owner of the Grolier, Judith Rosen reported in
PW Daily
. He said he will be a "facilitator" more than an owner; the only change he plans to make is to stock more poetry from around the world, especially Africa.
---
A fire early yesterday morning destroyed the Texas Christian University bookstore, managed by Barnes & Noble College, which was undergoing renovations, the
Ft. Worth Star-Telegram
reported. Because of the renovations, all merchandise was in trailers elsewhere and thus was not damaged. The fire department estimated damage at $1 million.
---
Nightbird Books, a new bookstore opening this weekend in the Mill District of Fayetteville, Ark., is featuring food from La Maison des Tartes and will serve wine, too, according to the
Northwest Arkansas Times
. Owner Lisa Sharp will host a weekly band event. Nightbird is located at 557 S. School Ave.
---
Powells.com has joined a group of Princeton University students in a program to help rebuild the New Orleans Public Library System. From now until May 5, every time a financial donation is made to the New Orleans Public Library Foundation at Powells.com, books will be added to a symbolic levee on the Princeton campus.
People wanting to support the Katrina Project can buy a pledge for $8.95 at
powells.com
and suggest a book for the library's collection. Pledges will be delivered to the Foundation. The project kicked off yesterday at Princeton with the participation of poets Paul Muldoon, C.K. Williams and Yusef Komunyakaa and novelists Gabe Hudson, John McPhee and Chang-rae Lee.
Hurricane Katrina floodwaters damaged all the New Orleans Public Library's 13 buildings and destroyed eight. Total damage has been estimated at as high as $30 million. Five libraries are open.
---
Incidentally yesterday the ALA presented $100,000, the first donation from its ALA Hurricane Katrina Library Relief Fund, to the Louisiana Library Association during the association's state conference.
---
The
Broomfield Enterprise
profiles the Old Possum Bookstore in Broomfield, Colo., whose owners since November 2004 have been Ryan and Sarah Osborne. Some 90% of the store's stock of 40,000 books is used.
---
This weekend Pittsburgh holds its fourth annual convention of Japanese entertainment culture, called Tekkoshocon 4, the
Pittsburgh Tribune-Review
reports. The fair drew 1,400 people last year. Among the attractions: manga and anime.
---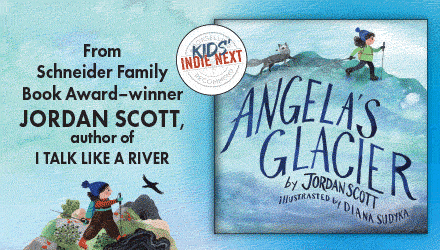 ---