Amazon's Second Quarter: Profits Plummet As Investments Rise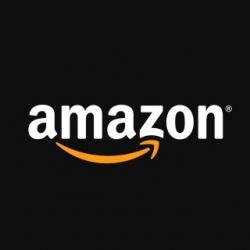 In the second quarter ended June 30, net sales at Amazon.com rose 29%, to $12.8 billion, while net income fell 96%, to $7 million. Sales and income were both below analysts' estimates.
The company has continued to invest heavily in expansion, including opening 18 distribution centers this year, aiming to provide quicker shipping to more customers. Six of those warehouses are now open.
As the Wall Street Journal put it: "Amazon has expanded beyond its roots as an Internet book seller, investing aggressively in new shipping centers, data centers, online video content and its own line of gadgets including the Kindle Fire tablet. The effort has depressed profits in recent quarters, while revenue has strengthened."
Still, Wall Street is used to the Amazon emphasis on growth at the expense of profits. In after-hours trading, Amazon stock rose several dollars a share above its closing price of $220 per share.
Among the tidbits doled out by the online retailer:
The Kindle Fire is the company's single-bestselling product, and the top 10 are Kindle, Kindle books and accessories.
20 of Amazon's top 100 Kindle titles were by Kindle Direct Publishing authors.
North American sales rose 36%--higher than the company's overall sales growth--to $7.3 billion, while international sales, representing the rest of the world, rose 22%--less than overall sales--to $5.5 billion.
Worldwide media sales, which includes books, grew 13%--less than half the rate of overall sales growth--to $4.1 billion.
Worldwide electronics and other general merchandise sales rose 38%, above overall sales growth, to $8.2 billion.
Media sales grew 18%, to $1.9 billion, in North America and increased 8%, to $2.3 billion, internationally.
The company predicts than in the third quarter, net sales will be between $12.9 billion and $14.3 billion, up between 19% and 31%.

In the company release about quarterly results, founder and CEO Jeff Bezos extolled again Amazon Prime, which he called, perhaps with some hyperbole, "the best bargain in the history of shopping--this is not hyperbole." The seven-year-old program still costs $79 and offers free two-day shipping on 15 million products, and includes 170,000 books that can be borrowed for free by Kindle owners.


---

---