To the Editor: Small Death; Thank You, Librarians
Nancy Olson, owner of Quail Ridge Books & Music, Raleigh, N.C., writes about our piece yesterday about the popularity of
A Small Death in Lisbon
by Robert Wilson (Berkley, $7.99, 0425184234) at Elliott Bay Book Co. in Seattle:
I was glad to read the piece about
A Small Death in Lisbon
. When President Carter visited our store, he said he needed something to read (he'd finished a whole book between Charlotte and Raleigh). I rattled off some good Southern lit, and he said "Oh no, I want a mystery!" I ran in panic to husband Jim, and he suggested Wilson's book, which we presented to Mr. Carter.  I never heard how he liked it, but I think we did O.K.
---
Jessica Stockton, who is a bookseller at McNally Robinson NYC bookstore in New York City and writes the blog the
Written Nerd
, responds to yesterday's letter about odd requests, originally prompted by a comment Stockton made during Sunday's NAIBAhood Gathering in Phoenixville, Pa.:
Librarian Jennifer Yao is right in pointing out that stamps aren't all that strange an example of customer requests. For some reason it was the only one I could think of at the time! It probably wouldn't hurt if bookstores like mine considered stocking these things that customers repeatedly ask for. But even discounting all the requests for directions, restaurant recommendations, and plastic bags for doggie cleanup, we do get some really wild demands. I once had someone ask if I would read out all of the wheat-free recipes in our cookbook section over the phone. The other day a woman insisted that I pull out and bring to her all the books we carry containing "good" love poems. And not a week goes by that someone isn't asking for us to just special order them the "best" book on auto repair, outsider art, the European Union, etc. Actually, when research requests get too complex, we usually recommend that they go to the library to figure out what they need before we order. And that's where the heroic research librarians pick up the weird customer torch. We booksellers appreciate your efforts, and we sympathize!
---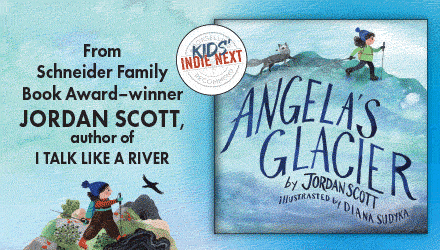 ---