Ian McEwan's Best Fan Letter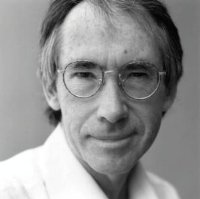 "An Italian reader wrote to describe how he met his wife. She was on a bus, reading one of my books, one that he himself had just finished. They started talking, they started meeting. They now have three children. I wonder how many people owe their existence to their parents' love of books."
--Author
Ian McEwan
in the
New York Times
about the best fan letter he had ever received.
---

---