Holiday Hum: Many Indies Report 'Best Season Ever'
In contrast to general retailers and Barnes & Noble, which had mixed or disappointing sales during the holiday season (see stories below), many independent bookstores had tidings of joy, with many reporting their best sales in store history. At WORD in Brooklyn, N.Y., sales were up 40% over December 2011, making it "our biggest month ever," according to owner Christine Onorati.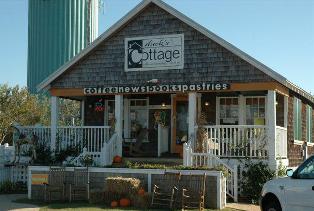 Duck's Cottage, Duck, N.C., also had its best December, too, and was pleased with sales at its new branch, Duck's Cottage Downtown, in Manteo, co-owner Jamie Layton said. During the holiday season, business at Common Good Books, St. Paul, Minn., rose 40%, manager Martin Schmutterer said, much of it attributable to the store's move in April.

Bookselling This Week also found that "sales and spirits remained high through the end of the year" at indies it surveyed.


Sarah Bagby with temp employee Oren Teicher.
American Booksellers Association CEO Oren Teicher characterized the year for most members as "very strong," adding that based on reporting by some 500 stores to Indie Bestseller Lists, through November independents were running about 10% ahead of 2011 and, once final figures are in, indies will likely show an 8% gain in unit sales for the year. A few stores "did not see these kinds of increases," but "dozens of stores have reported that they had their best year ever in 2012," he said. Another sign of indie strength: ABA membership grew modestly in 2012, the third year in a row, making it "a pretty clear trend," he noted. (Teicher had a first-hand experience of the strength of the season: as has been his custom, he volunteered to work in an indie for part of the holiday, and in this case toiled at Watermark Books, Wichita, Kan., which he called "a wonderful store. Sarah Bagby and her staff were a delight to work with.")

Other stores with solid results included the Book Frog, Rolling Hills Estates, Calif., where sales rose 16%, co-owner Rebecca Glenn said, in part because the store, opened by several ex-Borders employees in late 2011, had "a year of buying inventory." The season started "super late," later than Glenn had ever seen. "We had a nice black Friday weekend, and then it was dead until about a week or two before Christmas."

Elliott Bay Book Company, Seattle, Wash., had "a hearteningly strong" holiday season, according to chief book buyer Rick Simonson, who attributed some of the gain to "people still finding their way" to the store, which moved to its current location in early 2010.

In her first season as the owner of Mystery Lovers Bookshop, Oakmont, Pa., Laurie Miller Stephens is "heading into 2013 in the black" after what she called a "great" December.


photo: megwaiteclayton.com
Bank Square Books, Mystic, Conn., which closed for 18 days after Hurricane Sandy flooding--when it had to install a new floor and do other construction--saw sales dip slightly in the holiday period, about 2%, according to co-owner Annie Philbrick. Noting that the Saturday after Thanksgiving was "the biggest day we have ever had," Philbrick attributed the slight holiday drop possibly to the lack of "a single driving bestseller last year." Despite the Sandy hiatus, the store's sales were up for the year.

Among strong titles at many stores were two Bill O'Reilly titles, Killing Lincoln and Killing Kennedy. Duck's "sold the pants off" Wonder by R.J. Palacio, among other titles. Among Bank Square Book's bestsellers were "Lincoln books," The Barefoot Contessa Foolproof by Ina Garten, the latest Wimpy Kid book by Jeff Kinney and The Art of Hearing Heartbeats by Jan-Philipp Sendker; Bank Square kept running out of Proof of Heaven by Eben Alexander III, M.D.

Common Good's bestsellers included new titles by "a few consistent authors": Louise Erdrich (The Round House), Mary Oliver (A Thousand Mornings), Barbara Kingsolver (Flight Behavior) and Hilary Mantel (Bring Up the Bodies). The season kicked off with "a great event" featuring Andrew Solomon and "from there it was very steady until the last week, when things took off," Martin Schmutterer said. "The last two weekends were insane."

Popular titles at Elliott Bay were "an incredible array," said Rick Simonson, who was "surprised by the sheer number of food and cookbooks that sold." Graphic novels were also a very strong category at the store.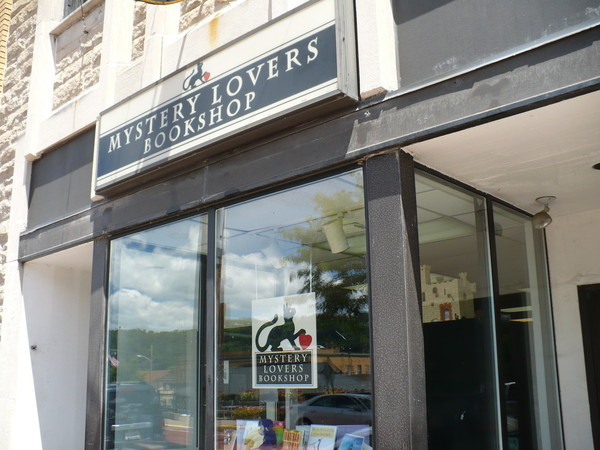 Mystery Lovers' bestsellers included local, non-mystery titles Good Night Pittsburgh by Adam Gamble and Mark Jasper, The Food Lovers Guide to Pittsburgh by eatphg.com bloggers, and several sports books whose authors appeared at the store and signed stock: Chuck Finder (The Steelers Encyclopedia) and David Shribman (50 Great Moments in Pittsburgh Sports).

Most stores reported no problems keeping titles in stock, though WORD and Common Good had trouble meeting demand for Building Stories by Chris Ware.

One disappointment mentioned by several booksellers was a title that sold solidly, but below very high expectations: The Casual Vacancy by J.R. Rowling.

All stores characterized customers as happy and cheerful and more comfortable spending money than in recent years. At Bank Square Books, customers "walked around the store with stacks of books in their arms, saying, 'Thank God you're back,' " Annie Philbrick said. WORD's Onorati thought "people may be feeling a bit stronger financially." At Duck's, "people were spending again"--especially the many tourists who tend to be impulsive--and they are "starting to realize that maybe they shouldn't buy everything from Amazon and want to shop local," Jamie Layton said.

ABA's Oren Teicher noted, too, that the Shop Local/Local First movement "hit new highs this year. Small business Saturday kicked off the holiday selling season and was a resounding success" and the ABA's Thanks for Shopping Indie promotion worked well and will be "a model for future promotional efforts with publishers."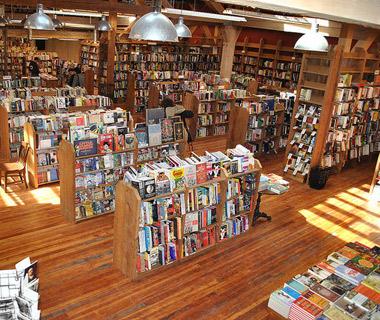 Elliott Bay's Simonson said that "people were ecstatic about the election," which, in the state of Washington, included the passage of laws legalizing gay marriage and marijuana usage. The store hosted a gay marriage ceremony soon after the election, which "kind of fed the season. There was a feeling of good will, a family atmosphere." Simonson added: "We're also dog friendly."

At Mystery Lovers, "so many customers came in," drawn by displays and promotions, Stephens said, and being able to help many of them find the perfect book was the highlight of her season. "One woman arrived half an hour before closing. We took the time to show her everything, and she ended up spending $500. That only happens at an indie."

Stores attributed sales gains to a variety of approaches. At WORD, sales have been increasing each year in part because of its online presence, which has led to sales of books and store T-shirts to people across the country.

Booksellers expressed optimism about 2013. As Duck's Jamie Layton said, "I'm hoping the momentum for books just keeps rolling." And Elliott Bay's Simonson emphasized: "People continue to read books and want to spend time in places that sell books." --John Mutter, with reporting by Alex Mutter and Robin Lenz
---

---