Najafi Cos. Sells Majority Interest in Direct Brands
Najafi Companies, which had been one of the potential buyers of Borders Group in 2011 before that company was liquidated, has sold its majority interest in Direct Brands, parent company of Columbia House, Book-of-the-Month Club and other book clubs, to Pride Tree Holdings. In addition, as part of its focus on content and digital growth in the entertainment and media space, Najafi is backing Resolution, a new full-service talent and literary agency, and has acquired Cinram International.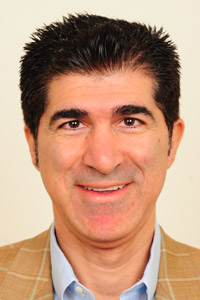 "We continue to seek partnership opportunities with world-class management teams and companies to complement our content and digital build-out on a global basis," said CEO Jahm Najafi. "The evolving market needs and customer demands in this space provide exciting opportunities for innovative and progressive companies capable to adapt to this changing environment."
---

---