Notes: Next Chapter's Next Chapter; Reading the World
Here's sad news from a California independent:
After three years of losses--although decreasing each year--the Next Chapter bookstore in Woodland, Calif., has decided to put itself up for sale, owners John Hamilton and Vicky Panzich have announced. If a sale does not occur, the store will close. "In spite of all the money worries, it's been 20 good years for us . . . and we know that other folks have felt equally passionate enough about our community bookstore to invest money and time to help keep us alive," the owners wrote. "The stark fact is that we simply don't have enough customers to pay the bills and we're looking at not being able to take care of ourselves if we don't change course."
The store is currently holding a three-day, 20%-off sale "to raise enough to, temporarily, stave off the wolf."
---
Bookselling This Week
has a nice piece about the second annual Reading the World collaboration between booksellers and publishers, which will expand this year and aims to celebrate and support literature in translation.
---
BTW
also has an update on the Emerging Leaders Project, which held its first official meeting at the Winter Institute in January and will meet again on Wednesday evening, May 17, in Washington, D.C., just before BEA begins. The group will discuss its proposed mission statement, which is included in the
BTW story
.
In related news, Jennifer McPheeters of Sarasota News & Books, Sarasota, Fla., has won the ABA's Emerging Leaders Scholarship, which covers the cost of registration and a five-night hotel stay at BEA. Congratulations!
---
On
his blog
, Carl Lennertz notes this cool display idea from Joe Drabyak of Chester County Book Company in West Chester, Pa.: "I just unpacked a lovely book from Regan Books this morning:
China Chic
by Vivienne Tam.  Chinese style comes alive in this unique and colorful celebration of cultural synthesis, featuring vivid images from the cutting edge of the East-West exchange. With Hu Jintao, the President of China, currently visiting the United States, we thought that it would be the perfect time to dedicate an endcap display to all things Chinese. We will be featuring this book from HarperCollins along with other volumes focusing on Chinese travel, business, cooking, biographies, history, general fiction, mysteries, interior design, art, and so on. We may even create a mobile with some paper lanterns."
---
Cute gesture: A. A. Chadwick and Arthur E. Chadwick, authors of
The Classic Cattleya
(Timber Press, $49.95, 0881927643), just published, plan to give an orchid hybrid named after Martha Stewart to the domestic diva herself this morning on her show. Carrying the botanical name
laeliocattleya Martha Stewart
, the orchid has large purple flowers, distinctive splashes on the petals and a sweet fragrance(!). It's registered with the Royal Horticulture Society.
Previous recipients of Chadwick orchid hybrids include former Prime Minister Margaret Thatcher, First Lady Laura Bush, former First Ladies Hillary Rodham Clinton and Barbara Bush, as well as Tipper Gore and the late Princess Diana.
---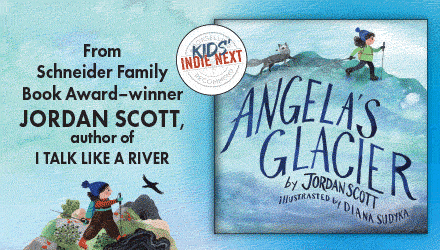 ---