Notes: Hall/ to Be/ New Poet Laureate; Toibin Takes Prize
Donald Hall will be named poet laureate of the U.S. today, according to the
New York Times
, which noted that he has been "a harsh critic of the religious right's influence on government arts policy." Hall told the
Times
he doesn't see the position as a bully pulpit, "but it's a pulpit anyway. If I see First Amendment violations, I will speak up."
Hall said he hopes to continue the efforts of recent poet laureates to expand poetry's reach: "I'd like to encourage NPR to pay more attention to poetry and the cable networks, with the possibility of HBO doing something."
---
In the latest round of skirmishing between some U.S. and U.K. publishers over sales in continental Europe, five European booksellers and distributors in Lisbon, Barcelona, Copenhagen, Amsterdam and Paris have sent an open letter to publishers in the U.S. and U.K. opposing British efforts to obtain exclusive rights to sell English-language books in Europe, today's
New York Times
reported. (The issue was the topic of a major panel at BEA.)
The letter urged all publishers involved "to strongly reject any effort to restrict competition in the market," adding, "In a global market, this would be an atavistic move because it means a return to protectionism and an attack on cultural diversity."
The Paris bookseller who signed the letter, Odile Hellier, owner of Village Voice Bookshop, commented: "My customers are extremely sensitive to the American or English paperbacks. Americans love to buy the U.K. editions here because they don't see them at home and vice versa. The U.K. people love to see American jackets. It's the diversity which is important."
---
Colm Toibin has won the IMPAC Dublin Literary Award, worth €100,000 (about U.S.$125,000). Toibin, a former journalist and magazine editor, won for his novel
The Master
(Scribner, $14, 0743250419) about Henry James.
He told the AP, "The great advantage of this is it really frees you, the money."
The judges called
The Master
"a powerful account of the hazards of putting the life of the mind before affairs of the heart. . . . Its preoccupations are truth and the elusiveness of intimacy, and from such preoccupations emerge this patient, beautiful exposure of loss, and the price of the pursuit of perfection."
---
At last week's "wake up, not a wake" meeting in Berkeley, Calif., there was no resolution to do whatever it would take to keep open Cody's Books flagship store on Telegraph Ave., but the 200 or so participants expressed their affection for the store and focused on how to reinvigorate the area without destroying its essence, according to the
Berkeley Daily Planet
.
Cody's owner Andy Ross advised future booksellers in the area to cut overhead, pay lower rent and run a smaller store.
Ken Sarachan, owner of Rasputin's Records, offered Moe's bookstore $250,000 to move to the Cody's site to create "a bigger and greater Moe's."
---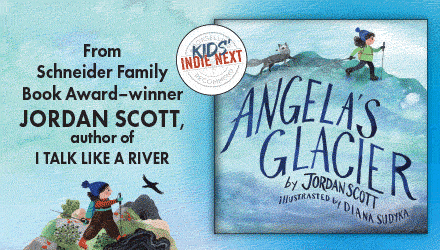 ---