Author Resolves to 'Stop Buying from Amazon'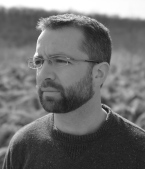 "Convenience had been king but last week fears of the future finally won out, fears of being a company-man creating 'demand-weighted units' rather than a writer that told stories, and so I resolved to figure out how to trade cost for peace of mind while maintaining convenience: could I go online, buy a book, know it came from an independent bookstore, and make sure that Amazon was not involved at all?

"This is both harder and easier than it sounds. It is hard to go online and just buy a book from 'an independent bookstore'.... But avoiding Amazon is easier than I make out to be as well.... The bottom line is, I have no excuse, and neither do you."
---

---