Amazon's Power Is a 'Position of Responsibility'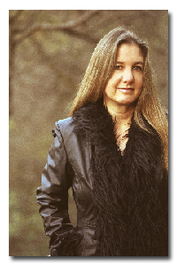 "The sheer amount of power you have gained in the literary marketplace negates any disingenuous argument that it's just 'business as usual.' With the amount of wealth and power Amazon has accumulated, you've also put yourself into a position of responsibility--wanted or unwanted--for the intellectual life of the country. You have seated yourself at that table. I urge you to consciously accept that responsibility, and respond to it by treating the small amount of your business which is represented by literature with fairness and even--understanding how important to the life of our society books are--preferential treatment.

"The difference between a symbiotic and a parasitic relationship is that in symbiosis, the host is not harmed in any way. The two organisms work together for mutual benefit. In a parasitic relationship, the growth of the secondary organism outstrips the ability of the host to sustain itself. Unlike symbiosis, a parasite kills its host, and eventually, itself."
--Author
Janet Fitch
, from a letter she wrote to Amazon CEO Jeff Bezos July 5 "in the hopes of reaching him directly. As I never heard from him, I've decided to make it an open letter."
---

---