More Thank Yous--And See You Next Wednesday!
Editors' Notes:
During the first full day of our second year publishing
Shelf Awareness
, we also want to thank a group of people who have small companies in the business that are doing remarkably interesting work and with whom we are cooperating on a variety of projects. It feels as though we're all a part of a somewhat nimble, interconnected network:
M.J. Rose, an author whose AuthorBuzz, just one of her many marketing projects, has become a wild success in less than a year.
Carol Fitzgerald, whose Book Reporter Web site and related sites continue to grow and connect book lovers with authors.
John Rubin, whose Above the Treeline has provided some of the most helpful and insightful sales data to independent bookstores and their vendors.
Robert Gray, creator of Fresh Eyes Now. We're so honored to be able to run some of his elegant, thoughtful writing about bookselling.
---
Also because of the Independence Day weekend, this will be the last issue of
Shelf Awareness
until next Wednesday, July 5. Enjoy the weekend!
---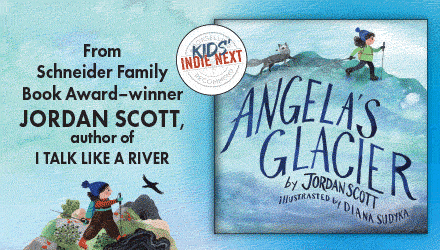 ---