Sean Shoemaker New PGW President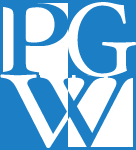 Effective April 1, Sean Shoemaker will become president of Publishers Group West. He has been v-p of operations and a member of the PGW Executive Committee and earlier was key accounts manager and director of account services. Before joining PGW in 1995, he worked at Parallax Press and at his family's publishing company, North Point Press.
Shoemaker replaces Susan Reich, who is retiring. The two will work closely together to ensure a smooth transition.
Mark Suchomel, president, client services, at Perseus Books Group, said the appointment was "the culmination of a search process I undertook, receiving input from employees at every level of the PGW organization… In addition to a strong operations and finance perspective, Sean brings to the role a keen awareness of the needs of PGW's clients and customers, and the value PGW brings to both. He has a stellar reputation as a straight shooter and is held in the highest regard by clients and his colleagues at PGW and Perseus. Importantly, Sean has the historical perspective and deep understanding of what is required to build on PGW's extraordinary legacy as an industry leader."
---

---