Cheryl Strayed Is Official Spokesperson for Indies First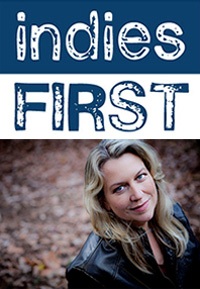 Cheryl Strayed, the bestselling author of Wild, Tiny Beautiful Things, Torch and the forthcoming Brave Enough, is this year's official spokesperson for Indies First, the American Booksellers Association announced. On Small Business Saturday (November 28), independent booksellers will host authors as honorary booksellers throughout the day to help handsell favorite titles, sign books, give readings and more.

In a letter to authors and illustrators, Strayed wrote: "There are so many ways that a rich and vibrant network of independent booksellers contribute to the betterment of book culture in America, but perhaps the most important one is the support they give to authors and illustrators by handselling their books. I love that term, 'handselling.' It reminds us that humans are involved, humans with a passion for language and stories and pictures. Handselling is the bookseller at the Vermont Book Shop in Middlebury, Vermont who recently wandered the store with my nine-year-old daughter until they were both satisfied they'd found a small stack of appropriately terrifying page-turners. It's the artful window displays at Powell's Books in my hometown of Portland, Oregon that always compel me to learn more about the featured books. It's the people who put out the folding chairs for my--and your--book events at stores across the land so we can connect with readers face to face. It's the store employees who place our books prominently on the 'staff recommended' shelves that lead us to readers we might have never otherwise found....

"I'll be spending this Indies First the way I spent the first one--at Broadway Books, the beloved independent bookstore I'm fortunate enough to have in my neighborhood. Several of my local author friends and I have made it a tradition to spend a few hours in the store together, sharing book recommendations and signing our books for customers while chatting with the store owners and their staff about the art of selling books. It always feels like a party that's made even more festive by the knowledge that our colleagues across the nation are doing the same. I hope you'll be among us this year."
---

---