Online Retailer Longitude Books Opens Physical Bookstore
Amazon isn't the only online bookseller to open a bricks-and-mortar bookstore/showroom recently.
Last month, online travel bookstore Longitude Books opened a physical bookstore/showroom in its office space in Plymouth, Minn. The physical store, which showcases in particular coffee-table books, paper maps and other items, is adjacent to the company's 10,000 square-foot-warehouse containing some 7,000 books and 10,000 maps.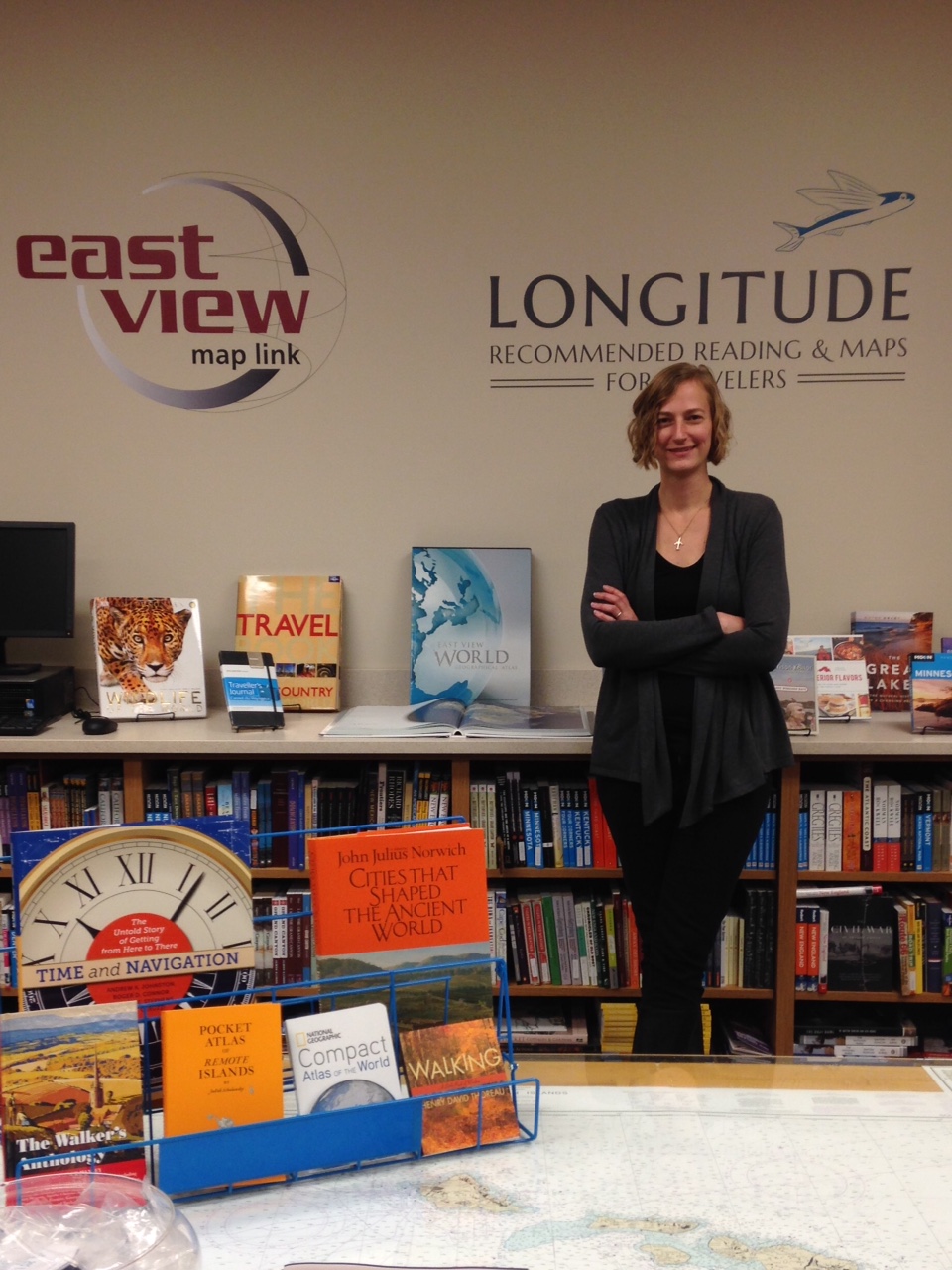 "The showroom allows us to reach local, independent travelers, and it allows them to see and handle books and maps before they buy," said Jodie Vinson, Longitude's managing editor. For most of its existence, the store's business model has focused on creating lists of fiction and nonfiction books in partnership with tour operators and travel planners, but Longitude Books will also sell books to any traveler. "Our business revolves around place--it's about understanding what makes a destination unique, so it made sense to create a physical space for our books and maps--to turn ourselves into a destination."

The showroom does not have any bookstore-only staff, but between the staff members from both Longitude Books and East View Map Link, which bought Longitude Books in 2012, there are 11 people on-site. And though books are showcased primarily in Longitude's office spaces, the staff is happy to give visitors tours of the warehouse.

"We opened our showroom in October, hoping to become a destination for local travelers," explained Vinson. Since then, Longitude Books has seen more and more walk-in customers. The idea to start selling books out of the office came in part from more and more customers stopping by to pick up their orders in person. "The Twin Cities area doesn't have a bookstore dedicated to the traveler, so we're hoping travelers will begin to think of us as their local travel bookstore and come see us before they take off on their next adventure." --Alex Mutter
---

---