Notes: Freeload Press, Download Fest
The
AP via Newsday
profiles Freeload Press, St. Paul, Minn., which has been developing a textbook model that offers free textbooks--both in print and electronic form--that contain advertising. The company is publishing some 100 titles this fall.
The company says that ads already appear in academic journals and that its ads will be placed at natural breaks in the material and not involve products like alcohol or tobacco.
Most of Freeload's texts available now are business texts. The AP says Freeload has 25,000 registered users and 50,000 books have been downloaded.
---
The
Boston Globe
reports that "more than 30 million books were downloaded in the past month as part of the
World eBook Fair
, a giveaway of books in electronic form. Originally intended to run July 4 to Aug. 4, the project was extended for a week because unexpected demand at the start temporarily overwhelmed computer servers."
The fair was coordinated by Project Gutenberg and included offerings from World eBook Library and other libraries and collections; some 300,000 books were available altogether, most of which were free. The project will be repeated beginning October 1 "to coincide with World Book Fair Month."
---
A $1 million addition at the Heard Museum, Phoenix, Ariz., will open November 17 and include the new Berlin Gallery and expanded gift shop and bookstore space, according to the
Arizona Republic
, which called it "an innovative way to view and buy contemporary American Indian art."
"This is a dream come true in that it allows the Berlin Gallery to showcase contemporary fine art in a true gallery setting," Bruce McGee, Heard Museum director of retail sales, told the paper. "Collectors from all over the world will now have the opportunity to experience modern American Indian art at its best."
---
The
Lompoc Record
profiles Covenant Books, Gifts & Music in Lompoc, Calif., a Christian bookstore that Stan Chang and his family bought four years ago, when the previous owners were considering closing it.
Covenant sells "inspirational books, Christian music CDs, statuettes, greeting cards, coffee mugs, pens, bumper stickers, and even popcorn," according to the paper. Books are the bestselling medium.
The store also has a wardrobe display, built when
The Lion, the Witch and the Wardrobe
came out last year, with a replica of a sword on it.
---
The
Mountain Press
takes a hike to see the Great Smoky Mountains Association's new bookstore at the Highway 66 Visitors Center in Kodak, Tenn., part of an expansion of the center, which is owned by the Sevierville Chamber of Commerce.
The store offers maps, trail guides, field guides, clothes, postcards, DVDs about the Smokies and screensavers.
---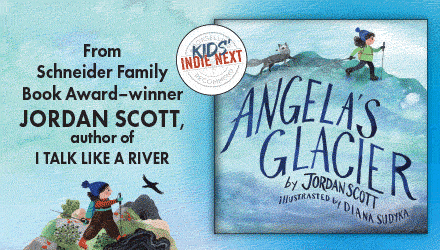 ---