In N.C., Flyleaf Books Fights HB2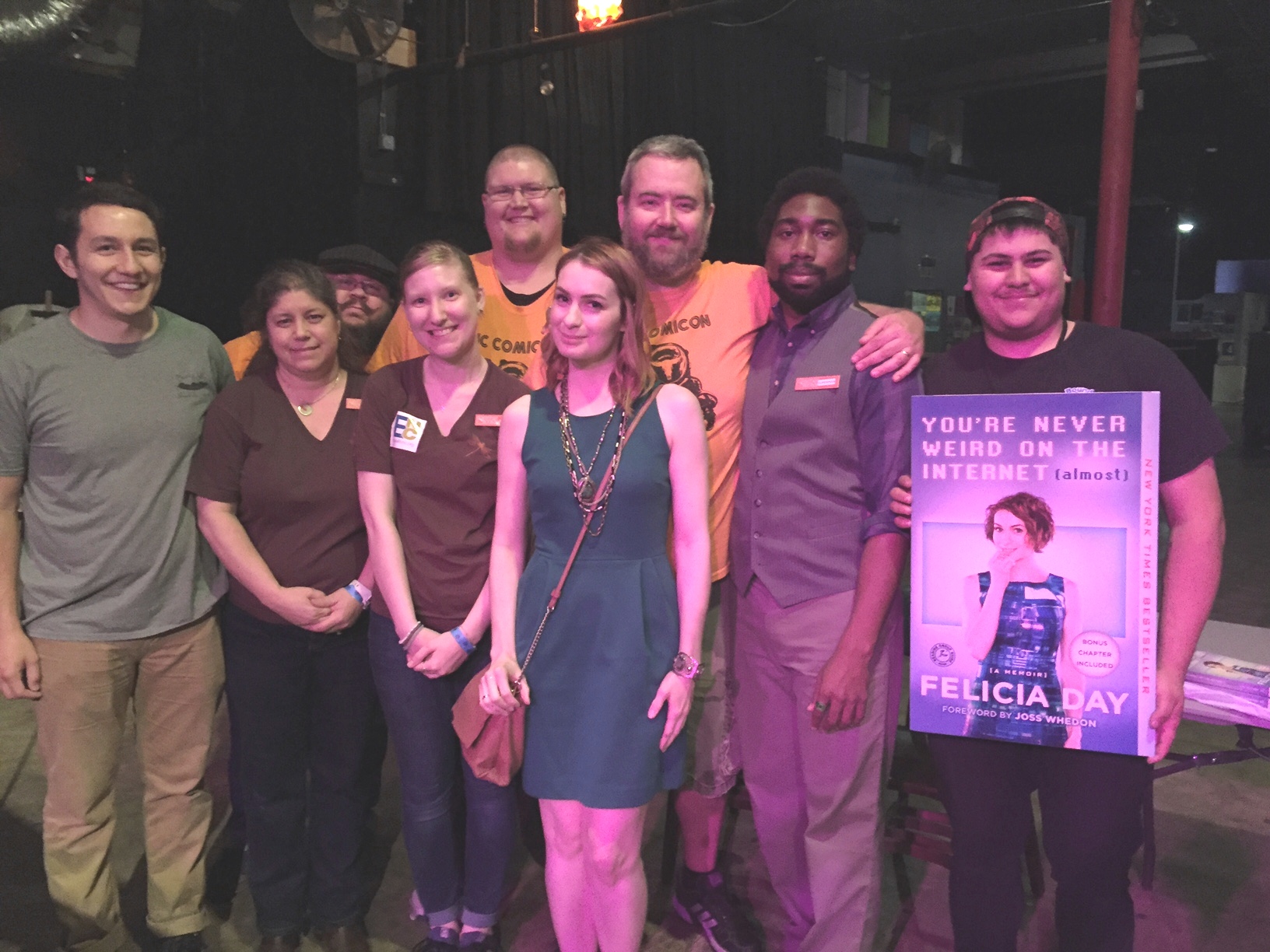 Felicia Day (center) with owner Jamie Fiocco (second from left) and members of Flyleaf's staff.
In another example of how North Carolina bookstores are being creative in the fight against the state's new discriminatory law HB2, Flyleaf Books in Chapel Hill last night hosted Felicia Day for the paperback release of You're Never Weird on the Internet (Almost): A Memoir (Touchstone). Not only did Day not cancel her event to protest the law; she, the bookstore and Touchstone publicist Jessica Roth decided to bring in Equality NC and the Human Rights Campaign, both of which are fighting for the law's repeal. Representatives spoke to the audience about the law and their TurnOUT! campaign and had an info booth at the site, the Cat's Cradle music club. Flyleaf is donating all of the sales of its canvas tote bags at the event to Equality NC. More than 500 tickets were sold. (Listen to Day speak here about her tour and why she decided to keep her date with Flyleaf Books.)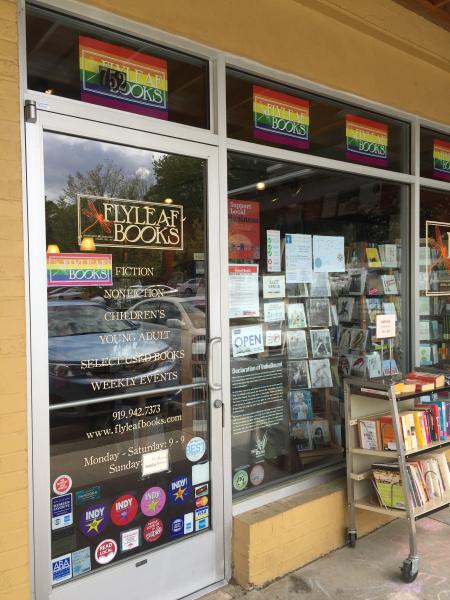 Among other steps Flyleaf has taken to fight the law, it's posted a rainbow/gay pride version of its logo on the front door, across the top of the store's window and on the website, and has created in-store displays on the subject.
In addition, last Thursday, April 21, Flyleaf and Small Business Majority hosted a Roundtable on Workplace Nondiscrimination, HB2, and Your North Carolina Small Business, for small business owners, town staff and elected officials to discuss nondiscrimination policies in the state.
---

---