Notes: More on Keillor's Store; Lewis Buzbee
Bookselling This Week offers more details on Garrison Keillor's bookstore in St. Paul, Minn. Corner Books will open November 1, offer some 13,000 titles in a 2,200-sq.-ft. space and use Book Sense. The store will have strong poetry and regional sections and carry used books. Its tagline is "Live local. Read large." Signage will include "G. Keillor, Prop."

The manager is Sue Zumberge, who owned the Bookshoppe in Whitefish, Mont., and Electric Avenue Books in Bigfork, Mont., and was most recently a bookkeeper in the Twin Cities. She found the Corner Books job by answering an ad on craigslist.com.

Chris Livingston, owner of the Book Shelf in Winona, Minn., has been acting as a consultant to Keillor, prop.
---
BTW also has a profile of Lewis Buzbee, former bookseller, former sales rep and author of The Yellow-Lighted Bookshop: A Memoir, A History (Graywolf Press), "one man's account of his journey from frequent reader to true bibliophile. It is also a sweeping history of bookselling, from sixth-century China to 21st-century America, papyrus scrolls to e-books. And it is, from beginning to end, a love letter to bookstores."
---
In November, Barnes & Noble will open a store in Chula Vista, Calif., near San Diego. The store will be located in the Otay Ranch Town Center at 2015 Birch Road and will stock close to 200,000 book, music, DVD and magazine titles.
---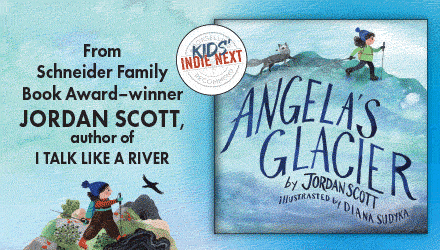 ---