The Importance of Books for President Obama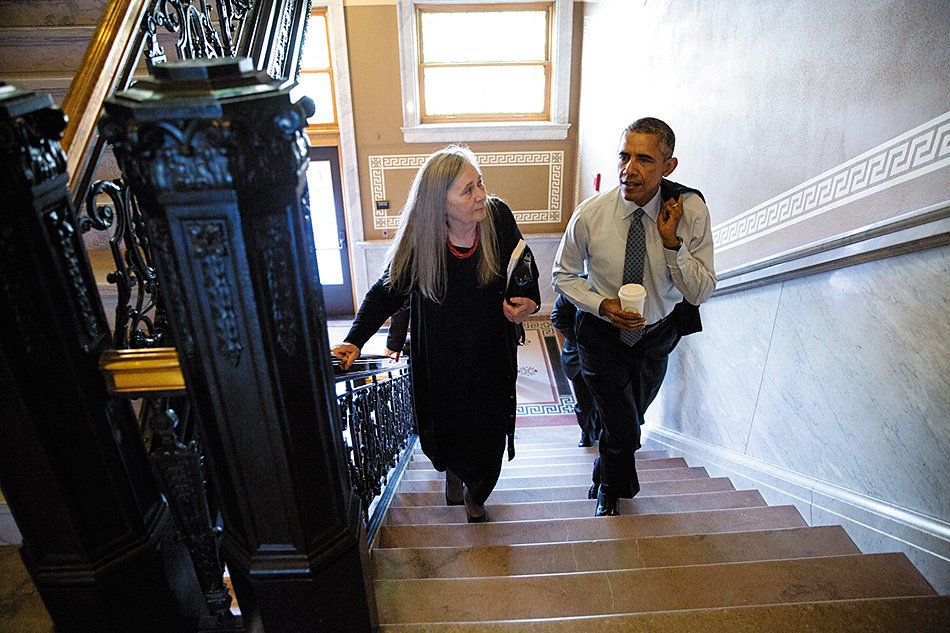 President Obama and author Marilynne Robinson in conversation at the Iowa State Library, Des Moines, September 2015 (photo: Pete Souza/White House)
"Fiction was useful as a reminder of the truths under the surface of what we argue about every day and was a way of seeing and hearing the voices, the multitudes of this country.... And so I think that I found myself better able to imagine what's going on in the lives of people throughout my presidency because of not just a specific novel but the act of reading fiction. It exercises those muscles, and I think that has been helpful.
"And then there's been the occasion where I just want to get out of my own head. [Laughter] Sometimes you read fiction just because you want to be someplace else...."
"At a time when events move so quickly and so much information is transmitted, the ability to slow down and get perspective, along with the ability to get in somebody else's shoes--those two things have been invaluable to me. Whether they've made me a better president, I can't say. But what I can say is that they have allowed me to sort of maintain my balance during the course of eight years, because this is a place that comes at you hard and fast and doesn't let up."
---

---