Notes: Ukelele Lessons; Two New Small Stores
Cool idea of the day: an item, in its entirety, from the newsletter of the Wild, Noblesville, Ind.:

"Ukulele lessons start up again tomorrow night at 6:00 (Tuesday the 3rd). Holler if you want to join in. They are 45 minutes long, four Tuesdays in a row and 50 bucks gets you the uke AND the lessons! It's more fun than you can shake a stick at! (Open to 3rd-ish graders through adult.)"

---
The Seattle Times has a long profile of Jackson Street Books, a tiny bookstore owned by Dan and Tammy Domike (she also manages the Seattle Mystery Bookshop) that opened in 2004. In the economically and racially mixed Central District, the store has an emphasis on African-American titles.

---

North Gate News Online, put out by UC Berkeley's Journalism School, features Libreria Coyoacan, a small store in the Fruitvale section of Oakland owned by Ivan Hurtado, who earned an international business degree in Mexico and is a former broker and investment planner. Hurtado opened the store earlier this year.
Besides many Spanish-language books, Hurtado sells Mexican handicrafts and paintings. In addition, he has begun, the service said, "experimenting with free in-store events: book debates, movie nights, and children's story time. An evening dedicated to Aztec culture has been the most successful so far. A dozen people spent the evening talking about the Aztec calendar and mathematics."

---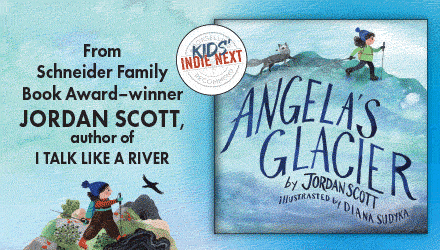 ---