Obamas Ink Major Book Deal with PRH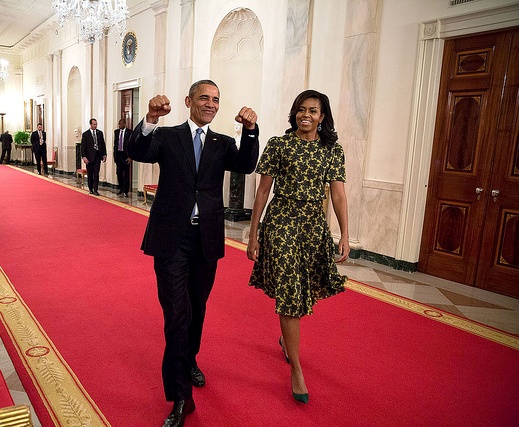 photo: White House/Pete Souza
Penguin Random House will publish forthcoming books by former U.S. President Barack Obama and former First Lady Michelle Obama. CEO Markus Dohle said the publisher has acquired world publication rights for two books, to be written by President and Mrs. Obama, respectively. Terms of the agreement, in which the authors were represented by Robert Barnett and Deneen Howell of Williams & Connolly, were not disclosed, though the New York Times reported that "publishing industry executives with knowledge of the bidding process said it probably stretched well into eight figures."
"We are absolutely thrilled to continue our publishing partnership with President and Mrs. Obama," Dohle said. "With their words and their leadership, they changed the world, and every day, with the books we publish at Penguin Random House, we strive to do the same. Now, we are very much looking forward to working together with President and Mrs. Obama to make each of their books global publishing events of unprecedented scope and significance."
In addition, PRH will donate one million books in the Obama family's name to First Book, a longstanding nonprofit partner of the publisher and the Washington, D.C., partner for the 2016 White House digital education initiative, Open eBooks. The Obamas also plan to donate a significant portion of their author proceeds to charity, including the Obama Foundation.
---

---