B&N's Riggio: 'No Magic Bullet' As Company Seeks to Boost Sales
Despite what he called "almost a dizzying amount of tests" of various products and approaches, Barnes & Noble has not found a "magic bullet" to create "a rapidly ascending line of sales increases," B&N CEO and chairman Len Riggio said yesterday during a conference call (transcript courtesy of seekingalpha.com) with analysts about B&N's third-quarter results. (Reaction to those results was negative: the company's stock fell 8.6%, to $9.05 a share.)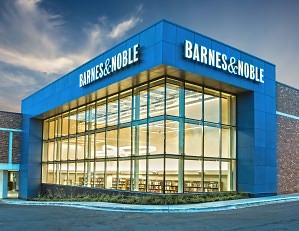 B&N's concept store in Edina, Minn
Still, Riggio said its three new concept stores--with two more on the way--are doing "very, very well" and "offer some fresh approaches to merchandising, a completely fresh approach to design and presentation." The company has learned a lot from the stores and is close, he continued, "to having a prototype that we think will carry well into the future." B&N also plans to open more stores and relocate stores.
Asked about a CEO search (he returned as CEO when Ron Boire left suddenly in August 2016), Riggio said, "I'm happy I'm doing what I'm doing." He praised new COO Demos Parneros and called him "a top candidate" for the CEO job, which the board will decide on.
Asked about the company's success in cutting expenses, Riggio reiterated that there continue to be "opportunities," but that cutting store service "would be a disaster for us and is completely unacceptable, so we're trying to do so by reducing the tasks in the stores, by being smarter managers, but we're not going to take our important sales people off the floor."
He added that cutting expenses can help only so much, and that "our future is going to be determined by reversing the negative sales."
Riggio spoke at length about retail trends that have affected B&N, calling the decline in sales at many bricks-and-mortar stores part of a long-term effect from the rise of e-commerce that has actually "abated somewhat." Although he acknowledged that B&N has lost sales "to our huge e-commerce competitor," he said that it's not "a zero-sum game." Just as store browsers may ultimately buy books they find in stores online, so online browsers who find books go to stores to see them in person and buy them there. Most important, he seemed to say, is the general decline in traffic to all retailers at the many malls and shopping areas where B&N stores are located.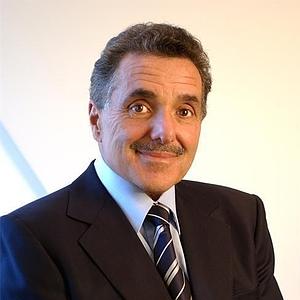 Len Riggio
Riggio also cited demographic shifts "from the suburbs back to main street back to inner cities," which has made the company adjust store models, locations and offerings. Children's and teen markets continue to be strong, and "senior citizens continue to be strong in terms of our traffic count and their book purchases."
He lamented the media's natural focus on "this particular unprecedented election cycle" but noted that it has continued after the election to the detriment of book coverage. "Many, many books get their start in the media, the newspapers and on television," he said, and such coverage has nearly ended. He said that immediately after the election "sales started to look like they were righting themselves and it seemed like people were going back to their normal lives. Then we had the inauguration and it started again, and even more fiercely than we had experienced before."
He reiterated comments made last year that there was a 4%-5% difference between the company's stronger sales during the day and lower sales during the night, when he speculated that people were watching "Fox News and CNN and the MSNBCs of the world." There's also a 3%-4% gap between weekday sales, which have fallen, and weekend sales.
B&N has experimented with a variety of products, Riggio said, and "had some significant success with educational toys and games and other products. At the same time, we have the decline in movies, in DVDs and CDs, so we've tried other product and we are continuing to experiment with various types of boutiques and lines of merchandise that we put in the stores as an attempt to both increase sales and traffic."
---

---