Plans for Indie Bookstore Day 2017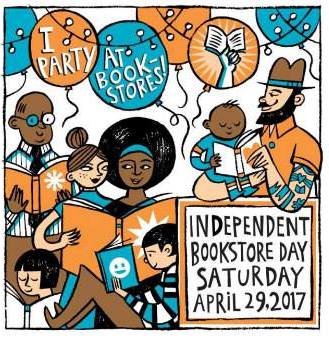 With April 29 only a little over six weeks away, plans for the third annual Independent Bookstore Day are solidifying. Below is a selection of what indies around the country have in store for IBD 2017.
In Seattle, Wash., independent bookstores will once again present the Indie Bookstore Challenge. Customers who visit all 17 participating stores on April 29 and get their "passport" stamped as proof will receive 25% off at those stores for a year. In 2015, 42 people completed the challenge; in 2016 there were 120 winners. The participating stores are expecting that number to increase yet again this year. For those lacking the time or stamina to visit nearly 20 stores in a single day, any customer who gets at least three stamps will be entered to win store gift cards. The participating stores include Eagle Harbor Book Co., Queen Anne Book Company, Seattle Mystery Bookshop, University Book Store. A full list of participating stores and more information about Seattle Bookstore Day can be found here.
Five indie booksellers in Boston, Mass., will be running their own version of the indie bookstore challenge on IBD. Shoppers can pick up an IBD passport at Brookline Booksmith, Harvard Book Store, Papercuts J.P., Porter Square Books or Trident Booksellers & Cafe, and those who collect stamps from all five locations will receive $5 off a $25 purchase at each bookstore, valid until May 31.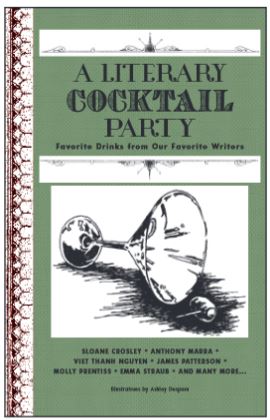 Greenlight Bookstore in Brooklyn, N.Y., will celebrate IBD at both of its locations. The stores will sell exclusive IBD items and run children's activities in partnership with Reading Without Walls. Children's authors and illustrators will be on hand to help with activities, give book recommendations, and more. At the Fort Greene store, there will be a "literary celebrity photo booth," with authors dropping by at different times to take picture with customers, while at the Prospect Lefferts Gardens store there will be a literary cocktail party, inspired by the IBD-exclusive book A Literary Cocktail Party, with authors as guest bartenders.
At Book Soup in West Hollywood, Calif., the IBD main event will be a discussion and signing with Kelly Osbourne. Her new memoir, There Is No F*cking Secret: Letters from a Badass Bitch (Putnam), is framed as a series of letters to different people and places in her life and discusses what it was like growing up as the middle child of Ozzy Osbourne.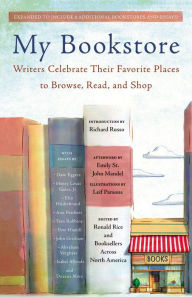 And finally, Black Dog & Leventhal is publishing an updated paperback edition of Ron Rice's My Bookstore: Writers Celebrate Their Favorite Places to Browse, Read, and Shop in time for IBD. Nine new essays have been added to those originally published in 2012. Among them are tributes to Rainy Day Books in Fairway, Kan., by John Hart; R.J. Julia Booksellers in Madison, Conn., by Bob Shea; Oblong Books & Music in Rhinebeck and Millerton, N.Y., by Jo Ann Beard; and Munro's Books in Victoria, British Columbia, by Steven Price. Hachette is offering an event kit and has created a Facebook page for My Bookstore. The book will be out on April 11. --Alex Mutter
---

---