PRH: 'Drive to Ensure Competitive Bookselling'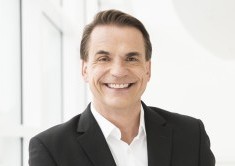 "For me, one of the most crucial components of our results is our wide range of initiatives directed toward preserving a vital and vibrant bookselling community. This is demonstrated in our support of the traditional sales channels--even those under commercial pressure--as well as growing ones. And those efforts have been further strengthened by maximizing efficiencies in our cutting-edge supply chain to make it an ever greater engine of profitability for our customers--and for us.

"Above all, we have been bolstered by our commitment to print--even when it was in decline earlier this decade--while also taking full advantage of our technological savvy to increase the reach and discoverability of our books. Regardless of format, driving consumer demand for our authors' works by making them more discoverable remains a leading strategic priority for us. Across our territories we will continue to explore and introduce new ways to improve the visibility of our titles in stores and online.

"Another major priority of 2016 that we are accelerating in 2017 is our drive for diversity: across retail to ensure competitive bookselling landscapes, in the content we publish and promote, and of course under our own roof. Diversity is essential in our timeless pursuit of our larger purpose--to create the future of books and reading--as we provide an unmatched platform for a full range of voices, ideas, and opinions. In these tumultuous times, this will be an even more urgent and important goal for our publishing programs as we serve readers across the spectrum."
--From a letter to staff by Penguin Random House CEO Markus Dohle commenting on parent company Bertelsmann's fiscal year results.
---

---