'Words Are at the Heart of Everything We Do'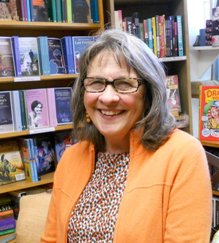 "The book industry is not so much an industry as it is a community. Each part intimately connected to the others....
"Given that words are at the heart of everything we do, communication is and should be central to this community to which we all belong. The joy books give us is communal and so is the responsibility for their ongoing life. Not just a responsibility, but a privilege. To say that being a part of that community for 40 years, being part of the ABA Board for eight, being the president for two has been interesting is putting it mildly. I won't even begin to describe it except to say that it's been a great honor. There's nothing I care more about (besides my loved ones) than books and this industry--this community--we've formed and are continuing to strengthen. All I have left to say is thank you."
---

---