Politics and Prose Opening Branch in Union Market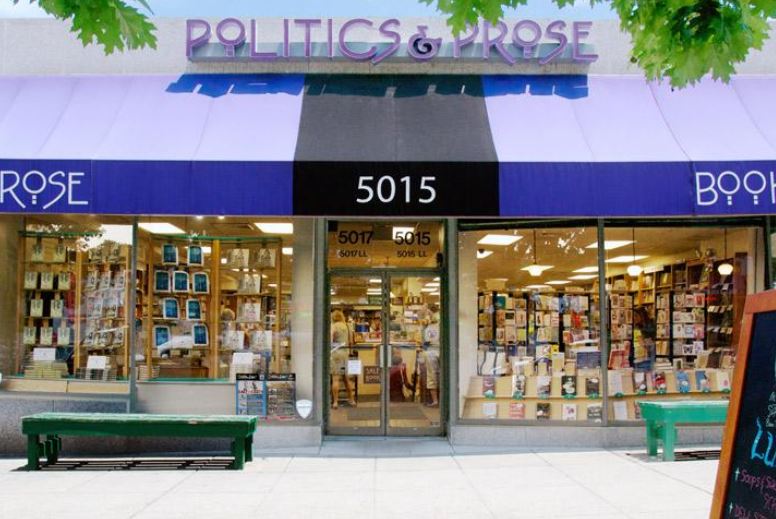 Politics and Prose, Washington, D.C., is opening a branch in the Union Market district in Northeast Washington, joining other retailers in "a row of soon-to-be renovated warehouses" next to the indoor market that was revived several years ago, the store announced. The new location is expected to open this fall.
This marks the revered bookstore's first freestanding branch operation. Last week, Politics and Prose said that it was shutting down its remaining bookselling operations in several Busboys & Poets restaurant/community centers in the capital, which was its first foray into regular bookselling outside its longstanding store. (In a statement about the Busboys & Poets shift, the store said it planned "to announce some other initiatives soon.")
The new store will be smaller than the main store "but big enough to carry a wide range of books and non-book items," the store said. Politics & Prose plans to host author events and other literary programs in the area, creating what it calls "a new, Metro-accessible destination for people interested in meeting writers, enjoying books, and engaging in conversation." Some author talks will be held in event space attached to the new store while larger ticketed events will take place in the Dock 5 Warehouse venue and elsewhere in Union Market. Politics and Prose also hopes to have classes, workshops and children's activities in the neighborhood.
"Union Market stood out to us as a vibrant neighborhood with a rich history in a part of the city currently underserved by bookstores," said Bradley Graham, owner, with his wife, Lissa Muscatine, of Politics and Prose. "It has great potential to become a thriving literary community."
Steve Boyle, managing director of Edens, the company revitalizing the Union Market area, commented: "Politics and Prose is a unique brand in the city, let alone the country. They are best in class in their space, nationally recognized, and locally owned. An aggregator of community for a number of years and longtime friends of Union Market."
---

---