NYC's Books of Wonder Opening Second Store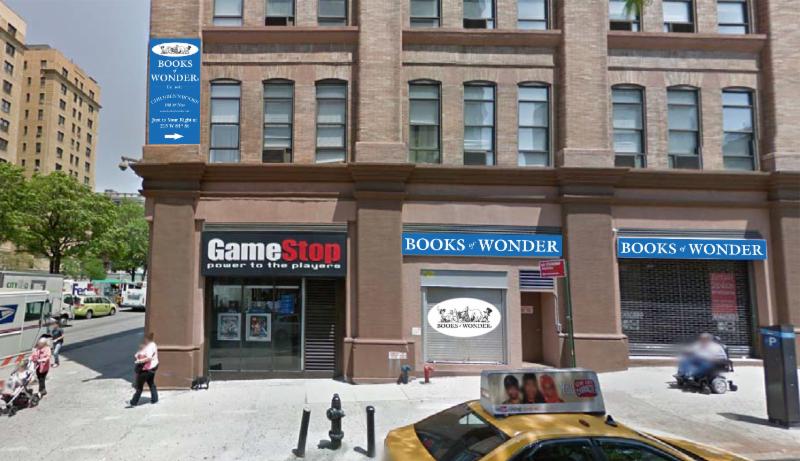 Books of Wonder in New York City will open a second location, on Manhattan's Upper West Side, at 217 West 84th Street. In an e-mail announcing the development yesterday, owner Peter Glassman wrote: "We have just signed a lease for a second store.... At 2,600 square feet, it will be comparable in size to our West 18th Street store and house the same carefully curated collection of new, classic, and collectible books, as well as a selection of original artwork, prints, and signed posters." Plans call for an opening in late July or early August.
"We are very excited about this new location," Glassman continued, "and being neighbors to such great UWS institutions as the Children's Museum of Manhattan, the American Museum of Natural History, the Hayden Planetarium and the New-York Historical Society. Of course, we will be hosting weekly storytimes and an active schedule of author and artist events at this new store as well as at 18th Street."
Noting that the original store's lease expires at the end of 2019, Glassman told the New York Times: "Given the rise in retail rents along 18th Street, I am not optimistic about our ability to renew the lease. I wanted to make sure we had another location open and well established before the current store's lease expires, so if we have difficulty finding a new location and have to close for a few months we would have another location to serve our customers, not be out of business for any period of time, and not have to lay off my wonderful staff."
He added: "Now that the city is thriving again the time seemed right to finally expand to the Upper West Side."
---

---