Neighborhood Reads Opens in Washington, Mo.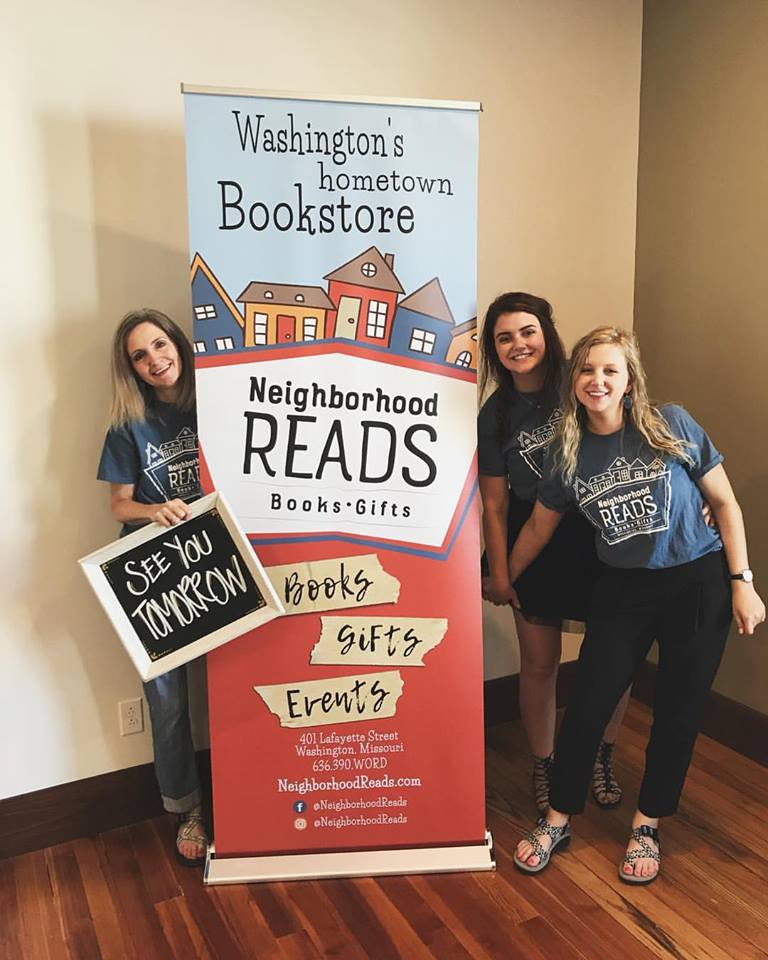 Neighborhood Reads, a new, general-interest independent bookstore, opened yesterday in downtown Washington, Mo., the Missourian reported. Owner Dawn Kitchell kicked off the store's grand opening weekend on Thursday night by taking part in a Downtown Washington "Thirsty Thursday" promotion. The festivities will continue through the weekend with the store's inaugural storytime on Saturday morning, followed by a Father's Day bookfolding class.
"My dream has always been to promote reading," Kitchell told the Missourian. Though she has no prior experience in bookselling, Kitchell has been in charge of the Missourian's Newspaper in Education program since 2000 and founded the newspaper's Book Buzz youth literacy project in 2003. "That's my dream, and I felt like this piece, a bookstore, was missing from our community. I've waited for years for somebody to open one here, and finally I just decided, if nobody is going to do it, then I'm going to do it."
The store is located across the street from the Washington Public Library in a nearly 1,800-square-foot home originally built in 1898. Kitchell and her husband, Eric, purchased the building, which is locally known as the "Little Yellow House," in January. Renovations included restoring much of the house's original flooring and building a 300-square foot addition to be used as the store's meeting room for book clubs and community groups. All of Neighborhood Reads' bookcases were purchased second hand, with some coming from the Washington library and others from Left Bank Books.
Kitchell put together the store's initial inventory with the help of her colleague Chris Stuckenschneider, book editor at the Missourian, and feedback from local librarians. Kitchell deliberately left space on the shelves in order to fill out the inventory based on what community members want. She also plans to grow the inventory through a program called Adopt-a-Bookshelf, which allows community members to sponsor a particular shelf and select books to be displayed. So far, the first book sponsor is the owner of a local spa who has chosen books about yoga and wellness. The store's nonbook items include cards, journals, tote bags, puzzles and games, along with knee-socks and stuffed animals.
"My goal from the beginning was to have the community involved in planning it and implementing it," Kitchell explained. "I just see myself as the facilitator of this bookstore. I made a personal investment in it, but that's because I believe this strongly in literacy."
---

---