AAP Sales: Up 4.9% in First Quarter
In the first quarter of 2017, revenues for book publishers rose 4.9%, to $2.33 billion, mainly because of increased growth in two large categories, adult books and higher ed course materials, according to the Association of American Publisher's StatShot report, based on sales information from some 1,200 publishers.

Trade sales in the quarter grew 0.9%, to $1.477 billion, with adult books gaining 3.4%, but children's/YA down 3.2% and religious presses off 7.4%.

In educational and scholarly publishing, higher ed sales grew 24.3%, to $470.2 million; professional publishing rose 4.5%, to $119.5 million; pre-K slipped 0.7%, to $241 million; and university presses fell 2.4%, to $12.5 million.

Overall print book sales rose some $12 million. The format with the biggest gain in sales was again downloadable audio, up 28.8%, followed by hardbacks, up 8.2%, other (including physical audio and board books), up 4.1%. The two major formats with sales decreases were paperback and mass market, down 4.7%, and e-books, off 5.3%.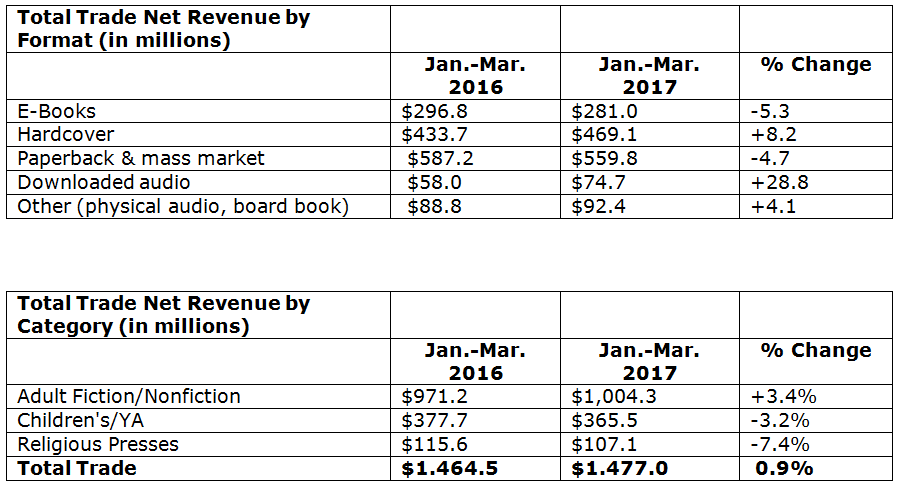 ---

---